ARTICLE
Tork champions sustainability away from home
21 January 2020
Demand is growing worldwide for sustainable solutions that reduce waste, save water and minimise emissions.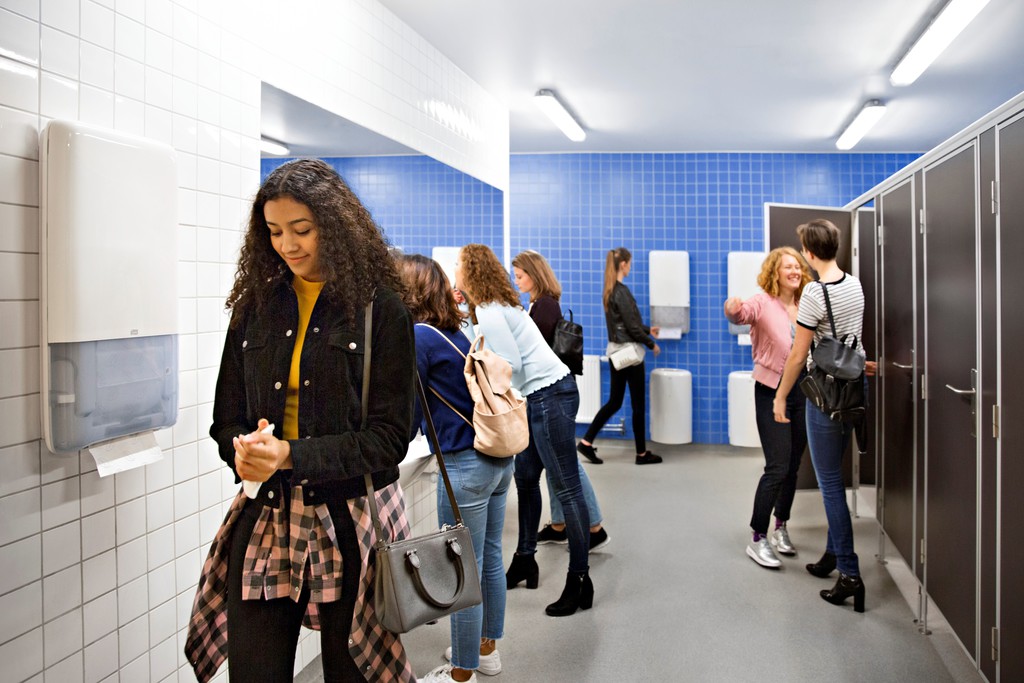 In the light of this, Tork manufacturer Essity has unveiled a new Sustainable Life Away from Home strategy to help customers reduce their environmental footprint both at work and in the public arena.
"Sustainability makes sense from every angle," said Essity's commercial director, Nathan Titheridge. "More than 73% of millennials and 66% of consumers in general say they would willingly pay more for sustainable goods and services.
"Meanwhile, a recent Harvard study showed that staff satisfaction increased by 55% when employees worked in a company with a strong sustainability programme. And 67% per cent of companies globally believe sustainability strategies to be necessary in order to stay competitive."
Through its Sustainable Life Away from Home strategy, Essity will share insights into the impact of sustainable business practices on people's lives where they work, dine and travel as well as in the home.
"Reducing environmental impact in the form of waste and carbon emissions is a key concern for all businesses today – regardless of sector, size or location," said Nathan. "We at Essity provide solutions that reduce waste and carbon emissions without compromising on quality."
The Tork Sustainable Life Away from Home strategy is focused around three pillars: Well-being, More from Less and Circularity.
Essity helps to improve well-being in the workplace by developing solutions that make facility management less stressful and physically demanding. Examples include the introduction of ergonomic packaging and data-driven cleaning systems. The company aims to ensure that 60% of its innovations are people-centric by 2030.
The Tork "more from less policy" is about supporting sustainable consumption and ensuring that all Tork dispensers are designed to naturally reduce over-use and waste by giving out one sheet of paper or shot of soap at a time.
And an example of the company's Circularity policy is Tork PaperCircle, which takes customers' used paper towels to local recycling facilities and turns them into products such as toilet tissue and hand towels. The service reduces the customer's carbon footprint for hand towels by 40% and is already in operation in Germany, Sweden and the Netherlands with plans for a wider roll-out over the next few years.
"Tork has long been a forerunner in sustainability in the professional hygiene sector," said Nathan. "With innovations that allow end-customers to reduce consumption, cut carbon emissions and minimise waste, Tork also helps businesses and partners to reach their own sustainability targets."
Visit https://www.tork.co.uk/about/sustainability to learn more and download the Tork Sustainable Life Away from Home 2019 Trend Report.
OTHER ARTICLES IN THIS SECTION