ARTICLE
Sustainability & innovation
23 March 2015
Sustainability and innovation were among the attractions at the Tork stand at this year's Cleaning Show.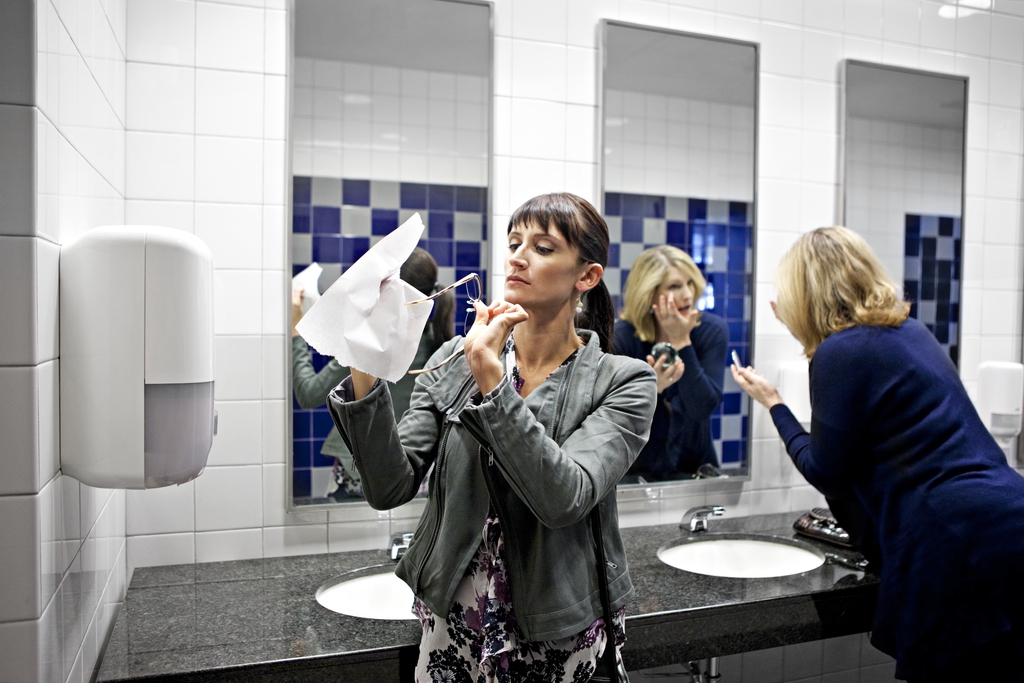 Products on show included the Tork Reflex Single Sheet Centrefeed system; the Tork Matic Hand Towel Roll dispenser and the Tork SmartOne Toilet Tissue system. All three products show Tork's commitment to sustainability by reducing waste and consumption via single-sheet dispensing.
To underscore its sustainability message, Tork gave out cleaners' packs at the event. These contained a personal size hand sanitiser, a moisuriser, pen, notebook and guide to how to stay healthy and ache-free during the working day.
"The packs can be conveniently stored on a cleaning trolley and can also hold the cleaner's personal effects such as their phone, purse or wallet," SCA marketing communications manager Jamie Wright said. "Basically we want to do whatever we can to make working lives easier for the cleaner, the FM manager and the end-customer."
Also on show was the Tork Easy Handling packaging which comprises boxes and bags with integral handles and easy-open perforations. These make them easier to carry, open, store and dispose of than traditional product packs. Visitors were also given a sneak preview into the state-of-the-art Tork EasyCube.
OTHER ARTICLES IN THIS SECTION