ARTICLE
Energy efficient pulp mill
15 January 2018
Metsä Group has built what is said to be the first next-generation bioproduct mill in Äänekoski, Finland – the largest investment of the European forest industry with a value of €1.2 billion.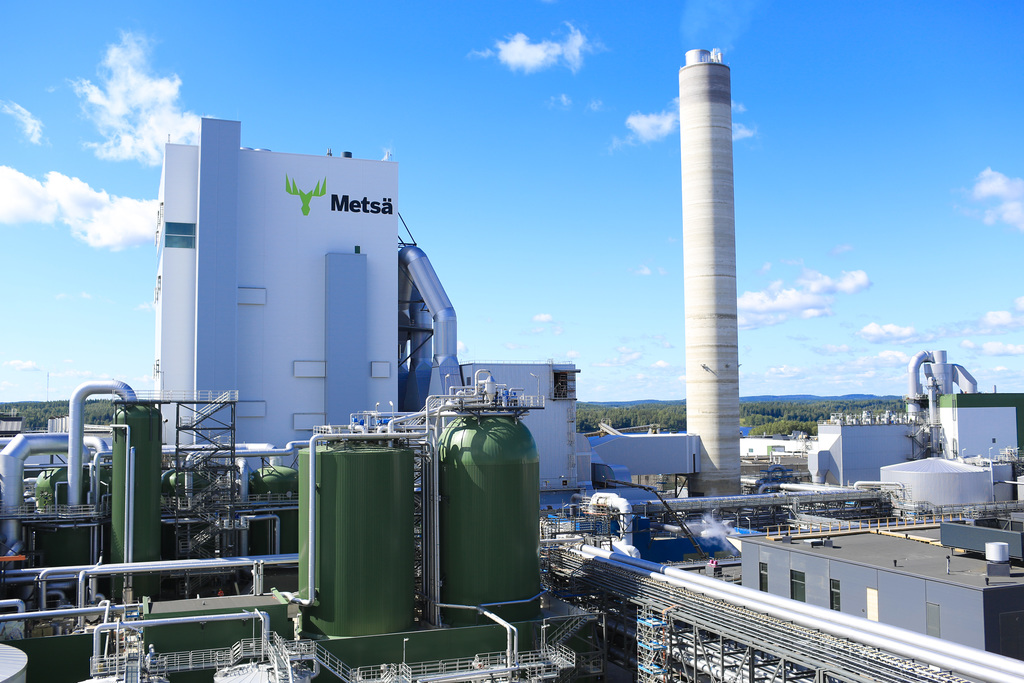 This major investment brings more than 2,500 jobs throughout the value chain, including 1,500 new jobs. It increases the value of exports by around €500 million per year. The new mill will also diversify the structure of the Finnish forest economy and bioeconomy by introducing new bioproducts.
The new mill, began operating, on schedule, and within budget, in August 2017. The mill is claimed to lead the industry to a new era of resource efficiency through operating with zero fossil fuels and zero fossil CO2 emissions. It is said to be the most energy-efficient pulp mill in the world and utilises 100% of the production side streams in an industrial ecosystem built with partners.
The bioproduct mill uses only wood-based biofuels, generated mainly from its production side streams. The mill is a significant producer of renewable energy and generates 2.4 times the amount of renewable electricity it consumes. It increases the renewable energy production in Finland by at least 2 percentage points.
The production side streams will be utilised for higher added value products within the globally unique industrial ecosystem. The new technologies of the bioproduct mill can be implemented at other mills.
The mill also produces a large variety of biomaterials and biochemicals.
Ismo Nousiainen, senior vice president, Production, Metsä Fibre (CEO of Metsä Fibre as of 1 January 2018), said: "We have really created the first next generation bioproduct mill concept that takes resource efficiency to a totally new level.
"The mill is a flagship project of a resource-wise bioeconomy and circular economy, using both the raw material and the production side streams efficiently."
Some examples of the circular nature of the Mill include: The sludge from the process is used for biogas production by Metsä partner EcoEnergy SF to replace fossil fuels in traffic and industry; Sulphur emissions are captured and converted back in to sulphuric acid, for use in the production processes of the mill.
All of the wood used at the mill comes from sustainably-managed forests, in line with Metsä Groups high environmental standards. The first pulp bale was produced on the afternoon of the 16 August, and shipments have already begun, both in Europe and worldwide, including delivery of the highly sustainable pulp to mills where Katrin products are sourced. Although Katrin and all Metsä Group Brands have always been naturally sustainable – using pulp from this mill will add even more positive contributions to the environmental footprint.
OTHER ARTICLES IN THIS SECTION