ARTICLE
Katrin helps Warwick Independent Schools Foundation deliver budget control
24 June 2016
Warwick Independent Schools Foundation consists of King's High Warwick - an independent day school for girls between the age of 11 and 18; Warwick School - a leading independent day and boarding school for boys aged 7-18, dating back to 914, making it the oldest boys' school in the country and Warwick Preparatory School - an independent day school and nursery for boys aged 3-7 and girls aged 3-11.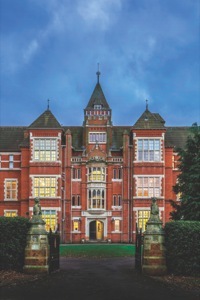 As with all educational establishments, budgets are tight. Sam Hanson, Estates and Operations Manager knew that the "mix and match" approach to washroom products that he had inherited when he joined, reduced buying power for the institution. Sam looked at the functionality of the dispensers, and the meterage of the rolls.
During the comparison, Sam found that the roll meterage didn't really vary that much between suppliers, but Sam explains, "We really liked the feel of the Katrin product, and because the dispensers hold 2 rolls, they were a high capacity solution, which means less refilling for the cleaning staff. So we decided to roll out the Katrin solution cross all of the estate (all 3 schools)".
To read the whole story visit: www.katrin.com/en/about-katrin/references/Pages/default.aspx
OTHER ARTICLES IN THIS SECTION