ARTICLE
Paper products for first class travel
23 March 2015
Coach trips are sometimes just a means to get from A to B, but at Premier Travel Services they are usually an opportunity for a much more fun trip, from a day at the seaside to a far flung travel destination.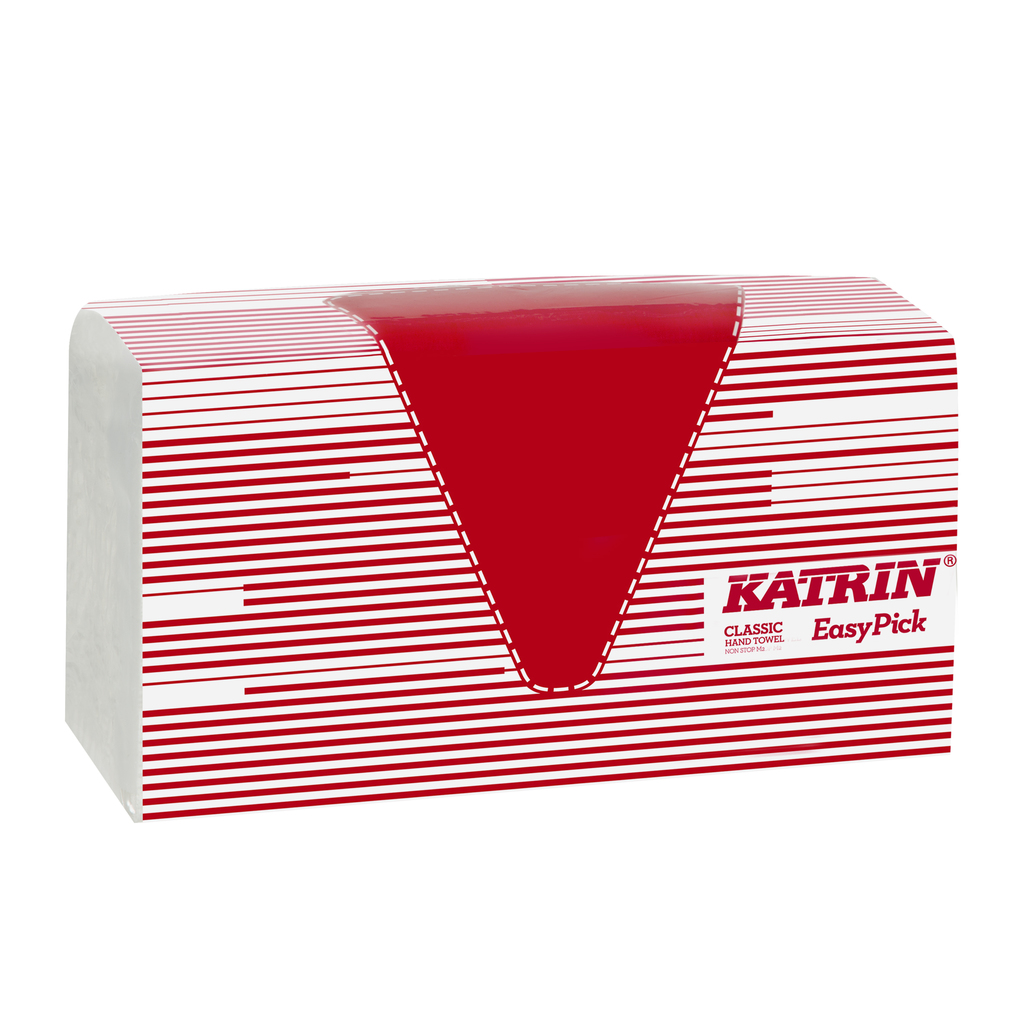 The Kings Ferry is a preferred partner of Premier Travel, providing luxury coach hire services. Coach travel involves a lot of people, in a limited amount of space, all eating and drinking while on the move. Kim Evans, owner of Premier Travel, says: "This can get messy – people spill drinks or food, or simply need to wipe their hands. There is no room for a dispenser on the coach, and paper rolls can quickly unravel or simply just get dirty. Katrin Easy Picks are a great solution for this problem."
Katrin Easy Picks from Metsa Tissue are hand towels in a plastic sleeve which serves both as a standalone dispenser and to protect any remaining towels from dirt, fluid or bacteria.
Kim explains: "The built in dispenser is very easy to open, even for some of our older passengers. With a roll of towel, it is hard to tear off a small amount, and we were definitely using more than we needed. With Easy Pick, the hand towels are presented, one at a time, so we don't end up using too many. This is especially important to us as we have to carry all of our waste home with us. The Easy Pick sleeves are delivered in a convenient plastic case with handles. These are easily stored on the coach, keeping the towels clean until we need them, and then the cases double up nicely as a plastic rubbish bin."
Katrin also offers EasyFlush toilet paper for coach toilets, which are usually vacuum systems and sensitive to malfunctions. Undissolved paper products can also block the filter in the wastewater container or, when the container is emptied, the outlet pipe.
The paper in the Katrin EasyFlush toilet roll is said to disintegrate into much finer particles than other tissue papers do. This reduces the risk of blockages. The paper also begins to dissolve sooner, and the whole dissolution process takes only 90 seconds – about half of the time required by other paper products.
Metsa Tissue also manufacture a narrow width EasyFlush hand towel. The towels fit in the integrated fixed dispensers which are typical in transport facilities. The EasyFlush hand towels won't block the system if someone does throw them in the toilet. Katrin products are also very environmentally friendly which helps businesses to offset their carbon footprint.
OTHER ARTICLES IN THIS SECTION