ARTICLE
Keep norovirus under control
18 February 2016
Think norovirus is no big deal? Think again. Norovirus infection is a highly contagious infection, causing gastroenteritis, an inflammation of the stomach and intestines.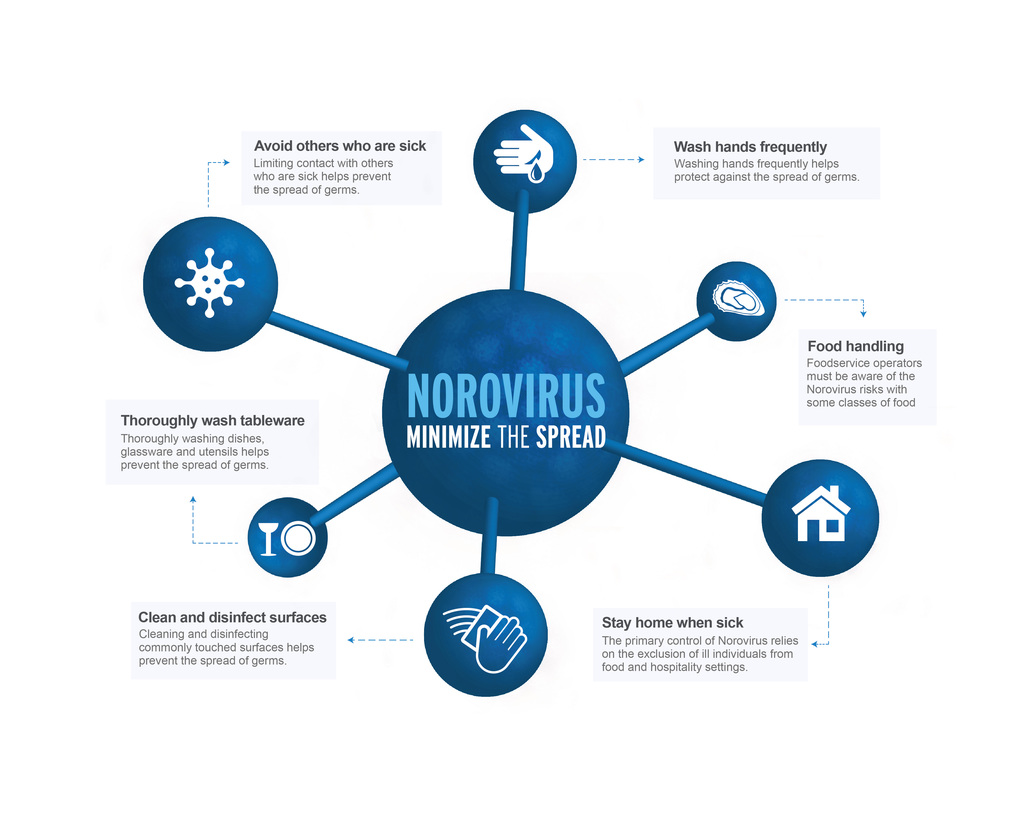 Symptoms include nausea, vomiting, diarrhoea and stomach cramping.
The European Food Safety Authority and the European Centre for Disease Prevention and Control recently reported that norovirus was the most commonly reported virus implicated in strong-evidence outbreaks across 14 European countries in 2014. Illness can lead to hospitalisation and possibly death.
Protection starts with prevention, Ecolab says. The company, which delivers comprehensive hygiene solutions, has come up with six ways to minimise the risk of spreading norovirus amongst friends, family and colleagues:
Wash hands frequently
Washing hands frequently helps protect against the spread of germs.
Food handling
Food service operators must be aware of the norovirus risks with some classes of food.
Stay home when sick
The primary control of norovirus relies on the exclusion of ill individuals from food and hospitality settings.
Clean and disinfect surfaces
Cleaning and disinfecting commonly touched surfaces helps prevent the spread of germs.
Thoroughly wash tableware
Thoroughly washing dishes, glassware and utensils helps prevent the spread of germs.
Avoid others who are sick
Limiting contact with others who are sick helps prevent the spread of germs.
Protecting employees, guests and customers from illness is important in maintaining a healthy, productive operation and protecting your brand.
OTHER ARTICLES IN THIS SECTION