ARTICLE
Stop cross contamination
23 October 2013
In today's modern world where a lot of people congregate in close proximity it naturally increases the exposure to infection.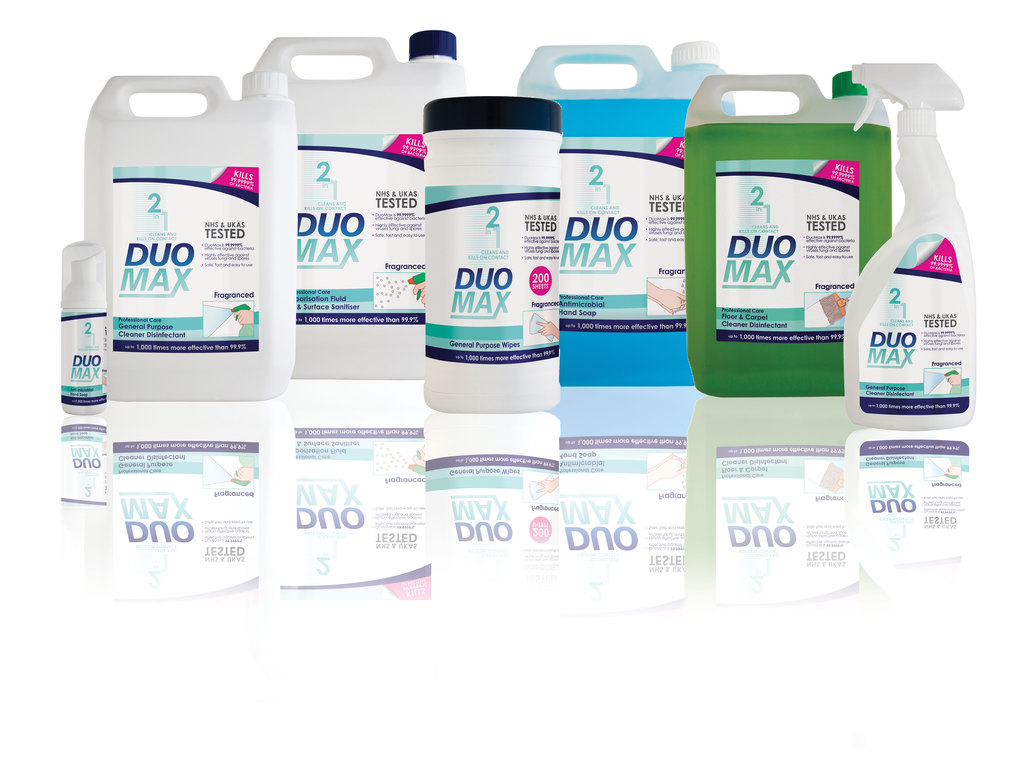 DuoMax is a range of multi purpose cleaning and infection control products designed to be used as a route cleaner as well as outbreak prevention / control.
UKAS and NHS tested, DuoMax is proven to be as effective as chlorine products when it comes to efficacy against superbugs and other dangerous pathogens.
Due to its alcohol and chlorine free formulation, DuoMax is harmless on skin and non-corrosive and safe on all surfaces. Achieving a 99.9999% kill rate on bacteria, DuoMax destroys the DNA and RNA in a way which doesn't allow the pathogen to reproduce or replicate. This also reduces the risk of cross contamination.
OTHER ARTICLES IN THIS SECTION