Barcode traceability
22 October 2013
Infection prevention company Tristel has launched Tristel Trio Trace, a three-part decontamination system for non-lumened medical devices with barcode traceability.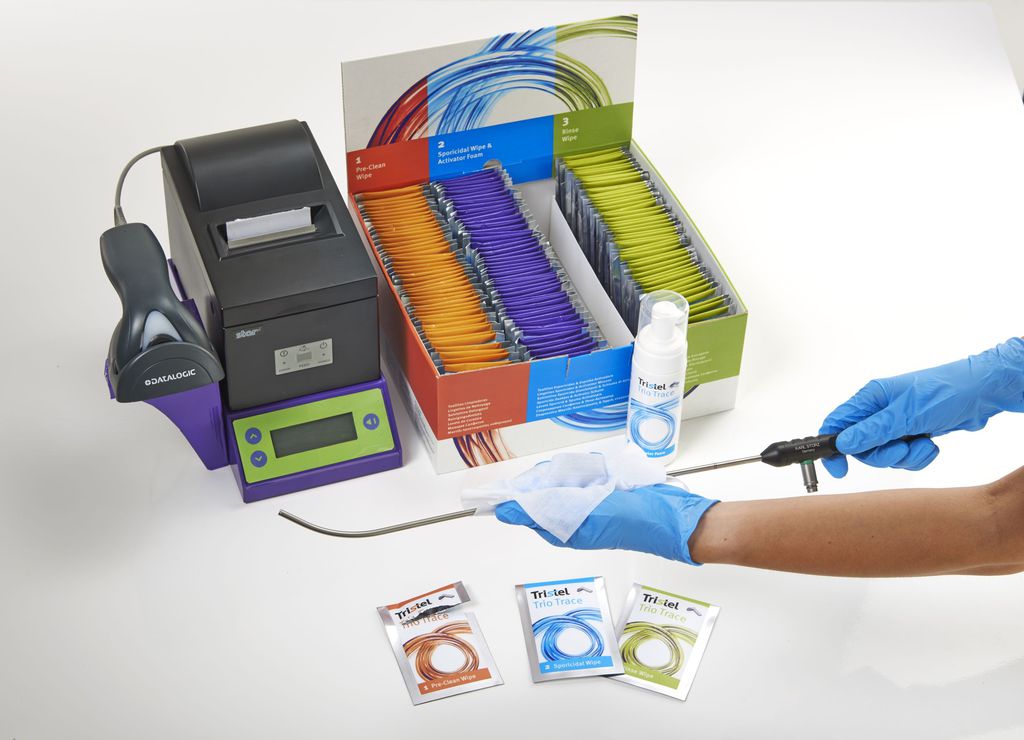 Tristel Trio Trace consists of Pre-Clean, Sporicidal and Rinse Wipes and is used for the decontamination of nasendoscopes, TOE probes, transvaginal and transrectal ultrasound probes, manometry catheters and laryngoscope blades.
Enhancing the integrity of the decontamination process, the system uses a barcode scanner and printer to record the operator, the instrument and each of the wipes as used in their correct sequence. It validates that the process has been correctly and successfully completed, which simplifies and speeds up completion of the Wipes System audit trail and bring the system closer to an automated process.
OTHER ARTICLES IN THIS SECTION