ARTICLE
Ecolab publishes sustainability report
26 July 2016
Ecolab, a global leader in water, hygiene and energy technologies and services, has released its 2015 Corporate Sustainability Report.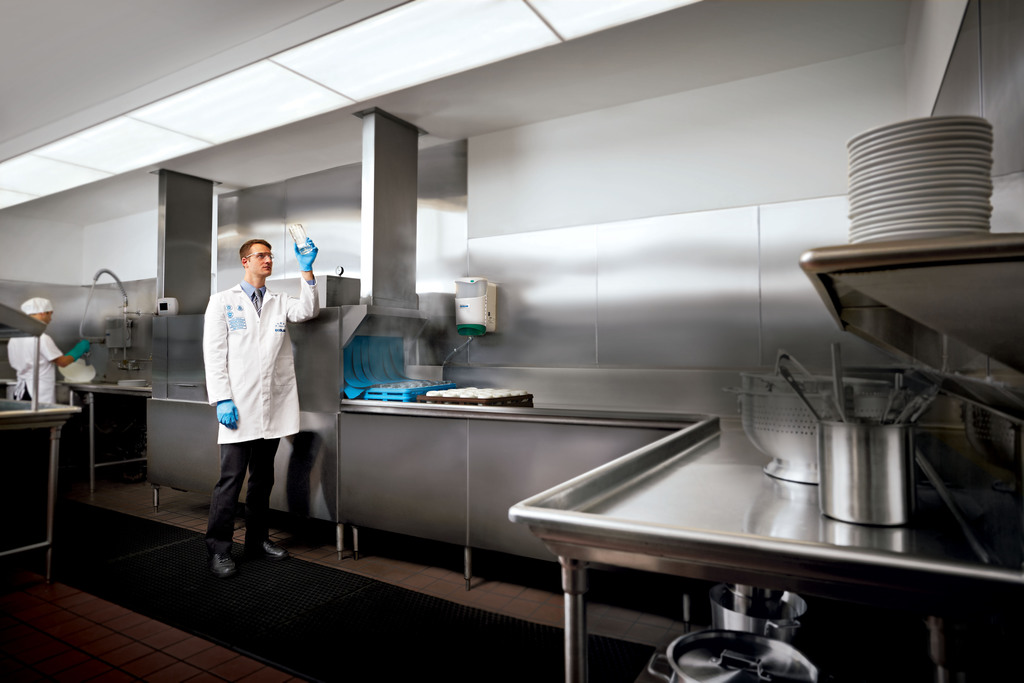 This detailed report profiles the company's commitment to sustainability, including the significant sustainability accomplishments achieved for customers through Ecolab's science and service expertise.
"Many companies throughout the world are redesigning their operations and business models to do more with less," said Emilio Tenuta, Ecolab vice president of Corporate Sustainability. "This is increasingly important as global macro trends clearly show that the fast-growing, increasingly urban, increasingly affluent global population is putting more pressure on our world's limited resources. Ecolab is helping to reduce this pressure by improving sustainability within our own operations and at more than one million customer locations around the world."
Ecolab's 2015 Corporate Sustainability Report highlights examples of how the company is helping businesses across industries re-imagine how they operate to be successful – and sustainable – in a future with greater demand on the world's finite resources. In 2015, Ecolab solutions helped customers collectively conserve 142 billion gallons of water, eliminate 26.4 million pounds of waste and reduce greenhouse gas (GHG) emissions by 10.5 trillion BTU's of energy. By 2030, Ecolab aims to conserve 300 billion gallons of water annually by reducing water consumption in both the company's and its customers' operations.
Ecolab has also set a goal to reduce water usage by 25 percent and GHG emissions by 10 percent across all manufacturing plants, by 2020, against a 2015 baseline. To achieve these goals, Ecolab has expanded its Create & Maintain Value (CMV) program, a continuous improvement process to reduce water and energy use, throughout its manufacturing facilities. Ecolab will leverage its in-house water management expertise, its unique auditing and monitoring capabilities, and customized solutions to deliver substantial reductions in water and energy consumption.
In 2015, Ecolab was recognized numerous times for its sustainability leadership. The company was named to CR Magazine's 100 Best Corporate Citizens, Newsweek's Green Rankings and Ethisphere Institute's list of the World's Most Ethical Companies. In addition, the Human Rights Campaign named Ecolab one of the "Best Places to Work for LGBT Equality" and the Military Times named Ecolab a "Best for Vets Employer."
Ecolab's 2015 Corporate Sustainability Report was developed in alignment with the Global Reporting Initiative's (GRI) G4 guidelines. The report summary and complete GRI G4 Index are available at http://www.Ecolab.com/Sustainability.
OTHER ARTICLES IN THIS SECTION