ARTICLE
Reduce the risk of seasonal flu
17 December 2015
Seasonal flu (influenza) is a contagious respiratory infection, generally transmitted through human to human contact, accompanied by fever and often with respiratory complications.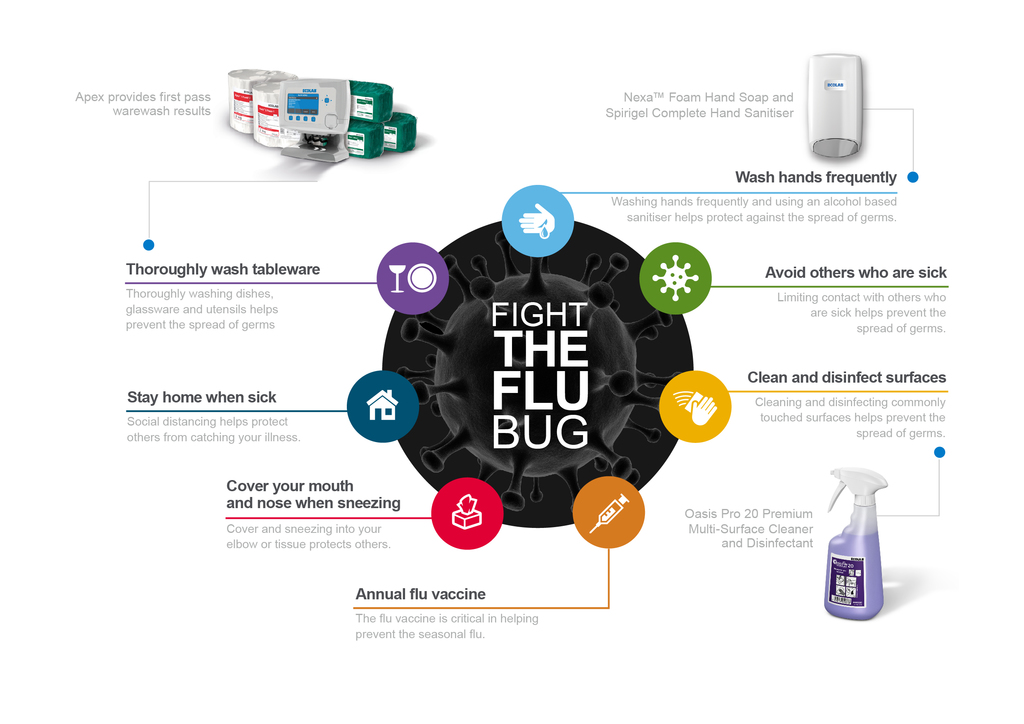 Each year approximately 10 per cent of Europe's population get the flu which in turn has a significant impact on businesses due to sick days, missed business trips and loss of productivity.
The influenza A virus can survive on hard surfaces up to 48 hours or more, which is why cleaning and sanitising high touch points more frequently is so critical.
Ecolab has provided the following tips to minimise the risk of spreading seasonal flu amongst friends, family and colleagues:
1. Wash and sanitise hands frequently
2. Limit contact with others who are sick
3. Clean and disinfect surfaces
4. Get your annual flu vaccine
5. Cover your mouth and nose when sneezing
6. Stay home when sick
7. Thoroughly wash tableware
Protecting employees, guests and customers from illness is important in maintaining a healthy, productive operation and protecting your brand. Visit http://institutional.ecolab.co.uk/solutions/seasonal-flu to learn more about the seasonal flu virus and how to minimise risk by downloading a seasonal flu info-graphic and public health disinfection and hygiene fact sheets.
You can also click on the Gallery image to the right to zoom in on the info-graphic.
OTHER ARTICLES IN THIS SECTION