ARTICLE
Housekeeping programme
12 June 2017
Ecolab Inc., a global leader in hygiene and infection prevention solutions, has launched a housekeeping programme that combines streamlined solutions and world-class training, tools and service.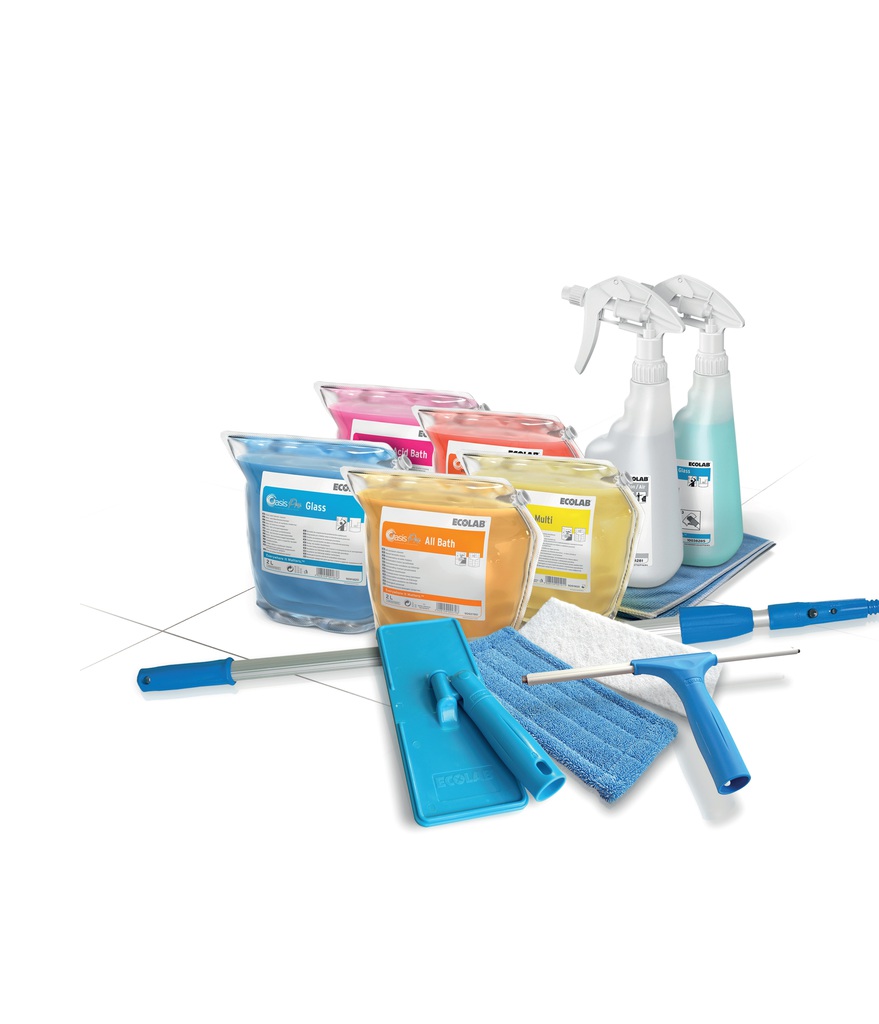 "Hygiene and cleanliness play a vital part in improving guest satisfaction and ultimately the success of a hospitality operation," Bryan Maser, vice president marketing – Ecolab Institutional, Europe, said. "We understand the daily housekeeping challenge of consistently delivering the highest cleanliness standards, often under extreme time pressure."
According to Ecolab, performance data shows that its products deliver superior and consistent results. The Oasis Pro Acid Bath product is said to remove twice as much limescale than the leading industry competitor products. The concentrated products are packaged in two litre pouches which make up to 1000 re-usable spray bottles resulting in a significant reduction of plastic waste. Its dispensing method ensures there is no contact with the concentrate solution, therefore ensuring a safer experience for housekeeping employees using the product.
Alongside the most appropriate products, customised tools are also required to help reduce the amount of time it takes to clean a room while maintaining high performance.
"Ecolab's fully customisable cleaning tool kit for hotel rooms improves efficiency and user experience, with lightweight tools that allow housekeepers to move from one task to the next, whilst minimising trips to the housekeeping trolley," Bryan Maser said. The kit includes a telescoping pole, Velcro pad holder, microfibre mop, non-abrasive white pad and window squeegee that have easy on-and-off attachment mechanisms.
With labour accounting for 91 per cent of the average housekeeping cost allocation, hiring, training and maintaining the right employees are key housekeeping challenges. In response to these challenges, Ecolab's team of dedicated territory managers work alongside their customers to deliver bespoke training programmes specifically for each customer's requirements. The modular based procedures can be used to quickly onboard new staff, as well as refresh experienced staff knowledge. This ensures the highest standards of cleanliness are delivered which is vital in maintaining consistent guest satisfaction.
OTHER ARTICLES IN THIS SECTION