ARTICLE
Prevent infectious diseases
11 October 2016
Ecolab experts provided prevention advice on infectious diseases such as Influenza, Norovirus, MRSA, Legionnaires' disease and Zika virus, which are considered major public health concerns around the world, during a free webinar in September.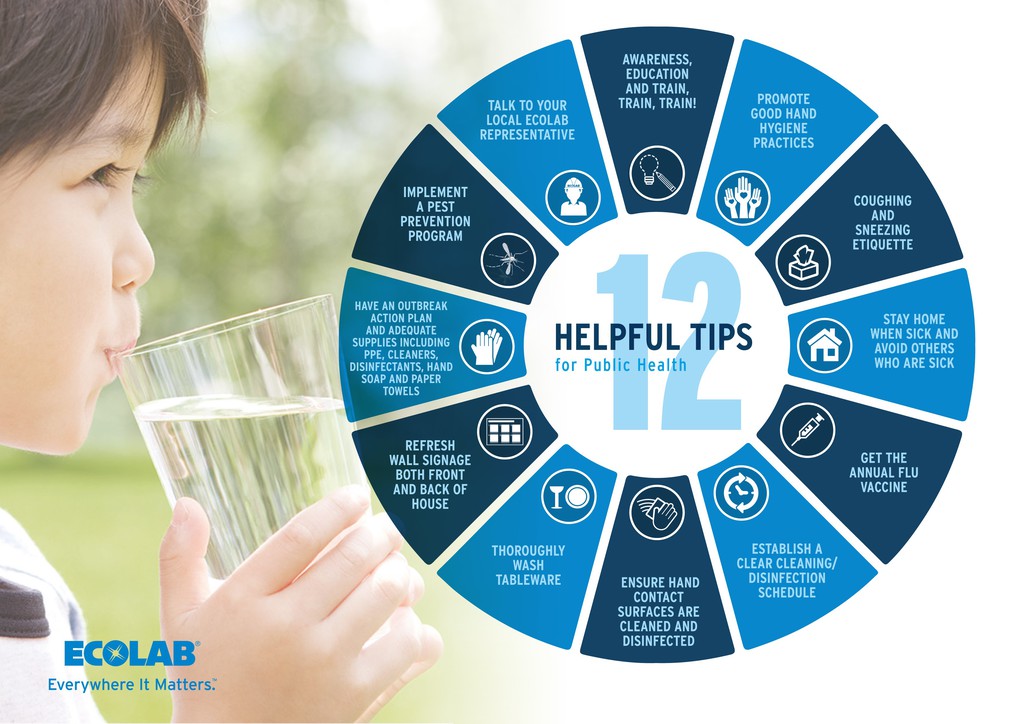 A 2014 study published in the Journal of the Royal Society Interface, "Global Rise in Human Infectious Disease Outbreaks," examined the global changes in the frequency of outbreaks of infectious disease between 1980 and 2013. The study found that the number of outbreaks, as well as the number of diseases, have both increased significantly since 1980.
"Despite an increase in overall outbreaks," according to the study, "global improvements in prevention, early detection, control and treatment are becoming more effective at reducing the number of people infected."
Key takeaways from the webinar are tips from Ecolab to help prevent the spread of infectious diseases:
• Awareness, education and train, train, train.
• Promote good hand hygiene practices.
• Coughing and sneezing etiquette.
• Stay home when sick and avoid others who are sick.
• Get the annual flu vaccine.
• Establish a clear cleaning/disinfection schedule.
• Ensure hand contact surfaces are cleaned and disinfected.
• Thoroughly wash tableware.
• Refresh wall signage both front and back of house.
• Have an outbreak action plan and adequate supplies including PPE, cleaners, disinfectants, hand soap and paper towels.
• Implement a pest prevention programme.
• Talk to your local Ecolab representative.
The entire series of Ecolab Public Health webinars is available to watch online: http://en-uk.ecolab.com/pages/inst-eu-webinar-series/
OTHER ARTICLES IN THIS SECTION