ARTICLE
Time & attendance system
13 April 2018
At Interclean Templa will be located on the CleanJack stand in Hall 8 InnovationLAB. As UK distributor for CleanJack they will be supporting the company's time & attendance system.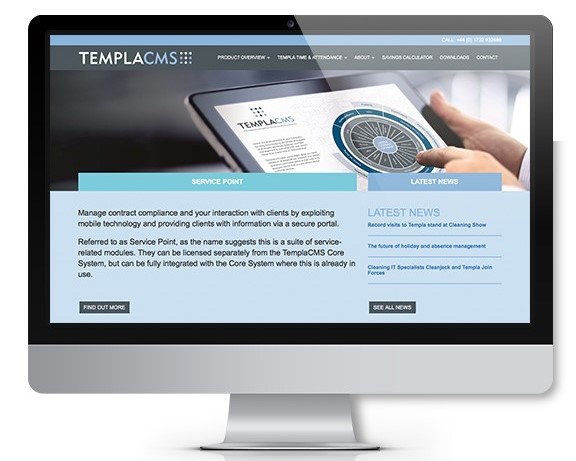 For UK cleaning contractors, TemplaCMS also offers Standard 2-way integration to any recognised T&A system. It provides single point of data entry with real-time data exchange from all on-site hardware technologies including biometric, one-time-password, mobile app, SIM and client phones. CleanJack is an example of an integrated T&A system that operates on a dedicated Android device deployed either as a mobile device or fixed wall unit.
Five further TemplaCMS features new to the market include:
Special Works Teams Management is for contractors who manage planned periodic work or ad hoc client requests using an internal van fleet and specialist operatives. It includes calendar-based scheduling of both vans and operatives, integration with mobile devices, employee pay and automated client billing.
Roster Management is a drag and drop, calendar-based resource planning tool with automatic real-time integration to timesheets. It allows field managers to plan cover quickly and easily.
Advanced Forms enables the design of bespoke forms for completion on a field manager's mobile device before automatically updating the central database after approval.
Advanced Workbills improves the profit reporting of periodic or special works by making provision for accrued revenues and costs, allocating materials usage accurately, resulting in precise budget versus actual spend comparison and a discrete P&L report for each job.
Franchise Network Support helps centralised franchisors manage their distributed franchisees' access to relevant areas of the software. It takes care of data security and offers consolidated franchisor reporting.
Stand 08.412
OTHER ARTICLES IN THIS SECTION