ARTICLE
Integrated T&A gains momentum
03 November 2017
TemplaCMS is reporting growing popularity amongst its clients of the software's integrated time and attendance functionality.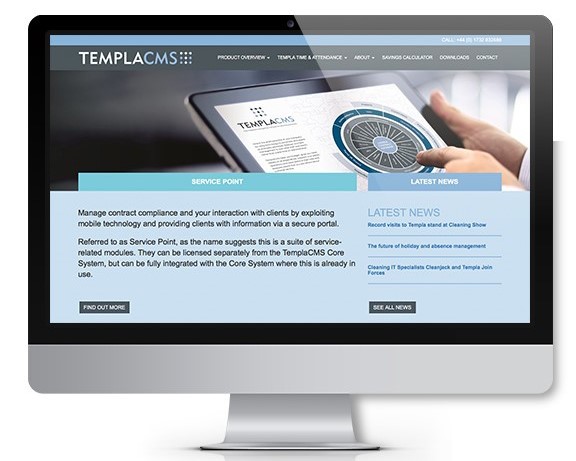 As managing staff attendance becomes an increasingly important area of a cleaning contractor's operations, seamless integration to a T&A system is a key way in which the software can add value. TemplaCMS delivers this by offering a 2-way interface with any compatible, recognised T&A system.
The integration starts with a single point of data entry, with TemplaCMS acting as the 'master' and driver of the 'slave' T&A software. This means the database of client sites, employees, rosters, caller ids and escalation protocols is all set up in TemplaCMS and the data is then shared seamlessly with the T&A software. Both systems' databases therefore remain mirrored at all times.
Data from the T&A system in the Cloud is then delivered in real-time to the TemplaCMS timesheet environment, available to operations managers 24/7. In addition to the usual non-attendance alerts, the software then provides reconciliation control for managers between the hours worked and the contracted hours on the timesheet. Any short hours result in a saving on wages paid and conversely, any unnecessary or unauthorised overtime can be capped – a helpful tool in controlling budgets. Savings can be reinvested in additional cleaning hours, if so desired, resulting in improved customer service.
OTHER ARTICLES IN THIS SECTION