ARTICLE
Software switch
02 July 2015
London-based cleaning, security and support group Lakethorne has dropped its existing combination of unconnected software packages (Sage 50, Cleanlink and Audim) and replaced them with all-in-one contract management system TemplaCMS from Templa Computer Systems.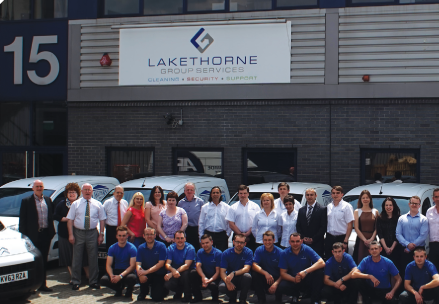 It wasn't the only company to be running its back office with systems that don't 'talk' to each other. However, they had reached the point where they could no longer manage the business efficiently by re-keying the same information into different systems and by downloading data from different sources to perform analysis.
As Sharon Underhay, Lakethorne's business support manager, said: "What we had really wanted for some time was a single software system that would hold all our data in one place and let us report on the business the way we wanted and not the way our old software providers thought we should. Back then it felt like the tail was wagging the dog. They didn't seem to have moved with the times."
After searching for a solution, Lakethorne switched to Templa CMS. Undergay added: "With CMS we now have an integrated system that looks after the contract over its complete life cycle, from quote acceptance and set-up, through payroll, variation work and stores ordering to quality audits and customer helpdesk."
OTHER ARTICLES IN THIS SECTION