ARTICLE
On top down under
17 October 2014
Templa's CMS integrated management software has picked up first prize in the IT category at the AUSCLEAN 2014 exhibition in Melbourne.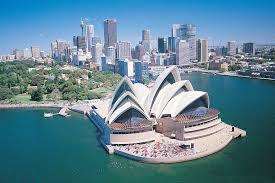 Talking about the criteria he and his co-judges used in selecting the winners, George Stamas, national president of the Building Service Contractors Association of Australia (BSCAA) said: "We looked for products that reflected both international and local research and development. We used our own companies' experiences as well as appreciating the problem-solving features and benefits the products offered."
Rick Stoor, Templa's MD, commented: "We're delighted that CMS is gaining a hold in the Australian market, where we now have a growing client base. The cleaning industry there obviously bears great similarity to the UK, but we've had to develop our Australian version of the software to reflect a number features unique to the local market.
"For example, the frequent use of agency cleaners being managed as if they were employed required new features around timesheet completion and the generation of self-billing invoices; more importantly integrating the national pay awards system across our whole payroll process has delivered unrivalled software integration in this sector."
OTHER ARTICLES IN THIS SECTION