ARTICLE
The clean station
10 December 2013
Following the success of the Wipepod, The Hygiene Company has now launched the Clean Station.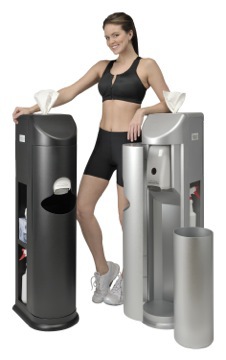 The three-in-one mobile or static unit holds a roll of 1200 large antibacterial disinfecting wipes, a hand gel dispenser and a built-in bin.
There is also plenty of storage space for additional cleaning materials that you may wish to store or make readily available. Providing the means by which everybody can benefit goes a long way to help ensure improved cleanliness and good hygiene practice, the company says.
OTHER ARTICLES IN THIS SECTION