ARTICLE
Multi-purpose virucidal disinfectant
13 November 2018
Holchem, a UK leader in hygiene technology solutions, has extended its range of products with the introduction of Optimum Virucidal Disinfectant. The multi-purpose product has been formulated to kill a range of health risk micro-organisms such as MRSA, Polio Virus, C. Difficile, Norovirus and Influenza.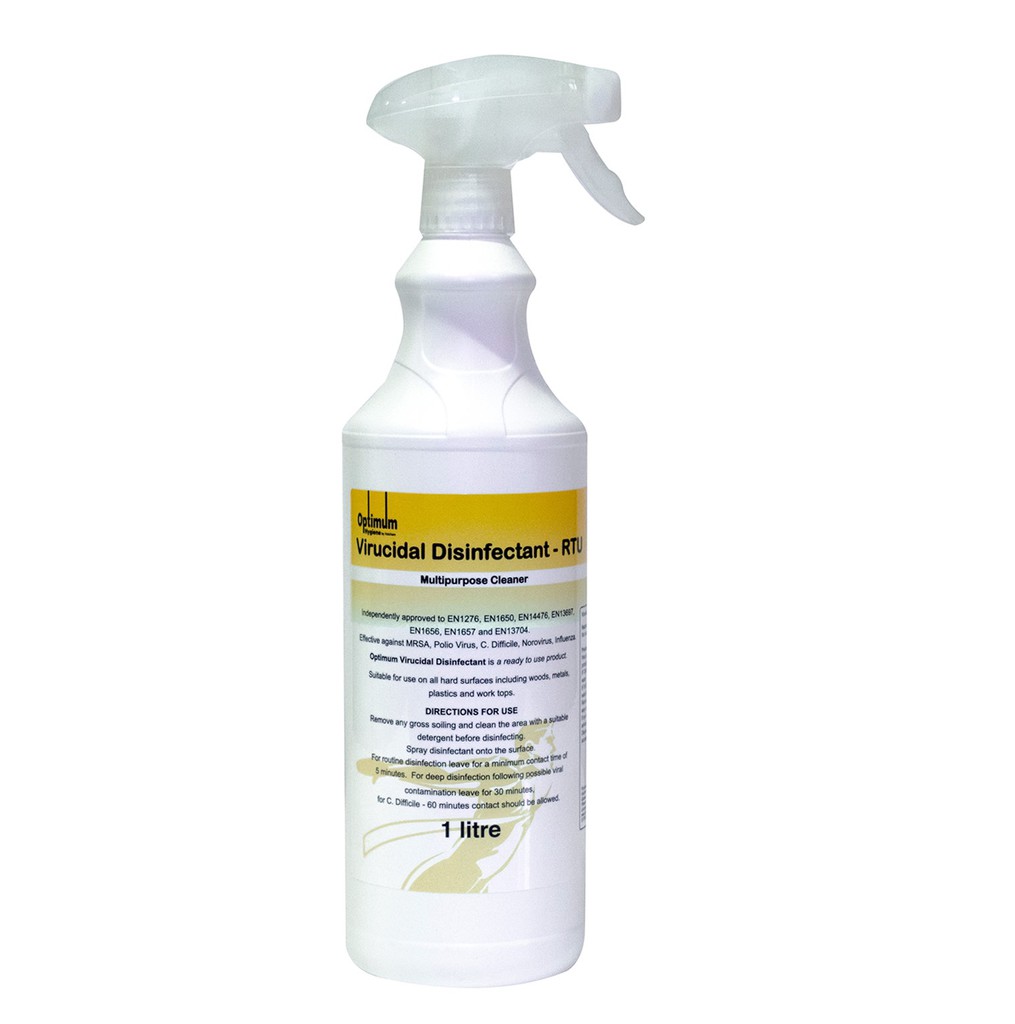 The affected area should be cleaned, Optimum Virucidal Disinfectant can then be sprayed direct onto the surface. For routine disinfection it must be left for five minutes, for a deep disinfection following possible viral contamination leave for 30 minutes, and for C. Difficile it can be left for 60 minutes.
It is available in a 1 litre ready to use format and is suitable to use on all hard surfaces including hand rails, wood metal, plastic and work tops. It is easy to use and is designed to be used in hotels, care and nursing homes and educational establishments.
The product has been independently approved to EN1276, EN1650, EN14476, EN13697, EN1656, EN1657 and EN13704.
Dr Jim Taylour, head of products, research and development at Holchem, said: "There is a requirement for an effective virucidal disinfectant within the care home, hospitality and education sectors. The new Optimum Virucidal Disinfectant acts to ensure that a broad spectrum of micro-organisms that are harmful to health such as Polio, MRSA, Difficile and Norovirus are eliminated effectively. It is imperative that the highest standards of hygiene are maintained, and our new product helps to ensure that cleaning teams deliver the highest level of cleanliness."
OTHER ARTICLES IN THIS SECTION