ARTICLE
Katrin – Bringing innovation to the industry, year on year
22 May 2017
Katrin, from Metsä Tissue, offers a wide range of tissue consumables, including hand towels, toilet tissue, wiping products and excellent systems as well as conventional dispensers. Much more than this, Katrin's award winning products always offer innovation to away from home customers.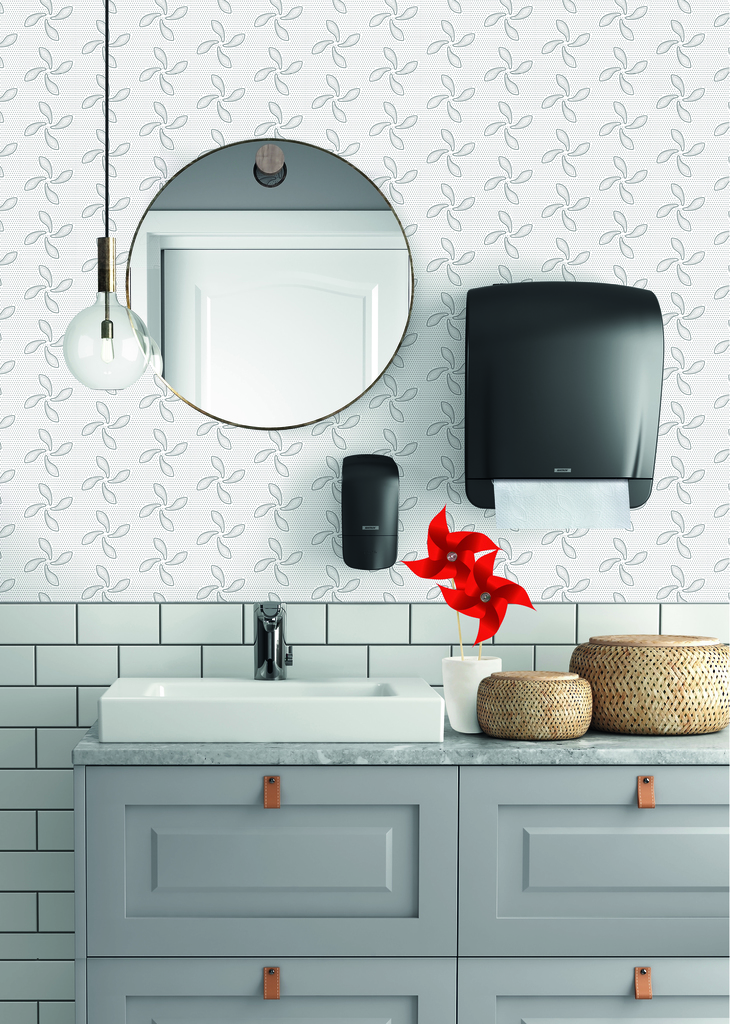 Katrin looks at away from home situations in a different way to most, and more than "just tissue" with solutions to meet the wide and varied functional and sustainable requirements of the many sector environments that it works in.
Being Inclusive means taking extra care of all guests
This award winning Katrin Inclusive dispenser range has been designed in collaboration with industry experts, as well as a wide variety of customers and end-users right across Europe, and takes into account the needs of a wide selection of users, including children, the elderly and those who are visually impaired, or have physical disabilities.
Strong contrasting colours make the dispensers very easy to see, especially, when they are mounted on a wall of the same colour. Use of large "push faces" eliminates the need to turn 'wheels' to feed paper - something which can be difficult for some users. For all dispensers, the paper is very easy to remove, and can be pulled out with one hand. Katrin Inclusive Dispensers also use braille text on all of the 'push faces' to further help visually impaired users in their everyday life.
In addition to enhanced usability, the new range of dispensers includes features to enable ease of installation and maintenance. The transparent housing lets maintenance personnel see where to drill screw holes, and transparent side panels show at a glance how much tissue, soap or other consumable is left. This saves time for facilities personnel and ensures optimum product availability and efficient daily maintenance.
Katrin Inclusive Dispensers are simple to disassemble and when recycled, the materials can easily be separated from one another. The dispensers are made from durable ABS and polypropylene plastic, both of which are totally reusable.
Proper use of resources
Improving quality and sustainability are always key drivers during Katrin development programmes and the Windmill embossing is another example. The Windmill embossing uses an increased air pocket size, which naturally increases absorbency. It also means that less glue is needed, which in turn leads to further significant improvement in absorption capacity. Greater absorbency results in less product used, which both saves money and reduces waste. In addition, these design concepts enhance the softness of the products, making them even more pleasant to use. One soft absorbent sheet will always be enough to dry hands efficiently, minimizing waste and helping to save the world's natural resources.
OTHER ARTICLES IN THIS SECTION