ARTICLE
A hand with heat
21 October 2014
On a hill above Truro Town Centre is Camp Kernow – an award-winning environmentally focused centre, dedicated to reconnecting and engaging children with the natural environment and inspiring them to live more sustainably.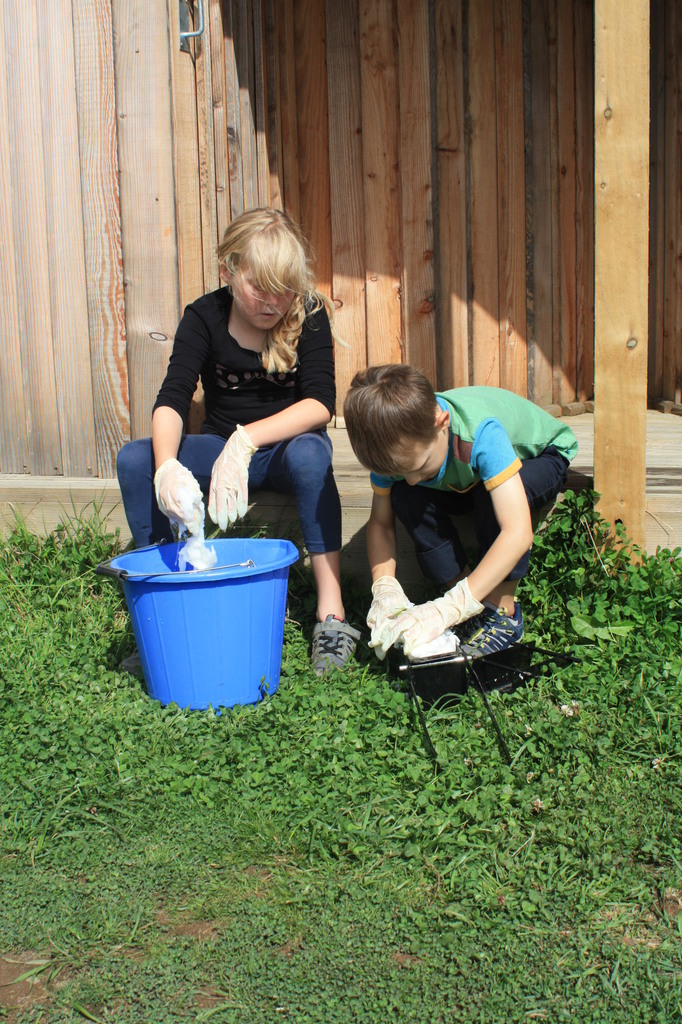 The camp uses a closed water system: water is pumped up a bore hole using solar energy, through various filters which take out manganese and iron, and then heated by the wood burner. Once used, the waste water is captured and used to water the growing produce. The burners use fallen wood from the estate as well as Katrin Hand Towels from commercial support partner Metsa Tissue.
Co-founder Charlie Nicholson says: "We obviously need to maintain a good standard of hygiene for the children, so we went out looking for a supplier of good hand towels. Our objective was to collect the used hand towels and soak them in water, before using a briquette maker to create solid blocks of burnable paper."
KATRIN PLUS EasyFlush towels proved suitable for the purpose as they break down very quickly.
Charlie concludes: "The fact that Metsa Tissue has such a good environmental story themselves give us something extra to share with the children, when they are making the briquettes."
Metsa replace every tree cut down, with four new ones.
OTHER ARTICLES IN THIS SECTION