Home
>
Katrin, Care & Cancer
ARTICLE
Katrin, Care & Cancer
05 August 2013
Katrin is known for providing comfort and care in everyday life. However, even against this background, the Katrin team at Metsä Tissue were faced with a high demand last year when their external marketing consultant, Denise Nee, announced that she had been suddenly and unexpectedly diagnosed with breast cancer.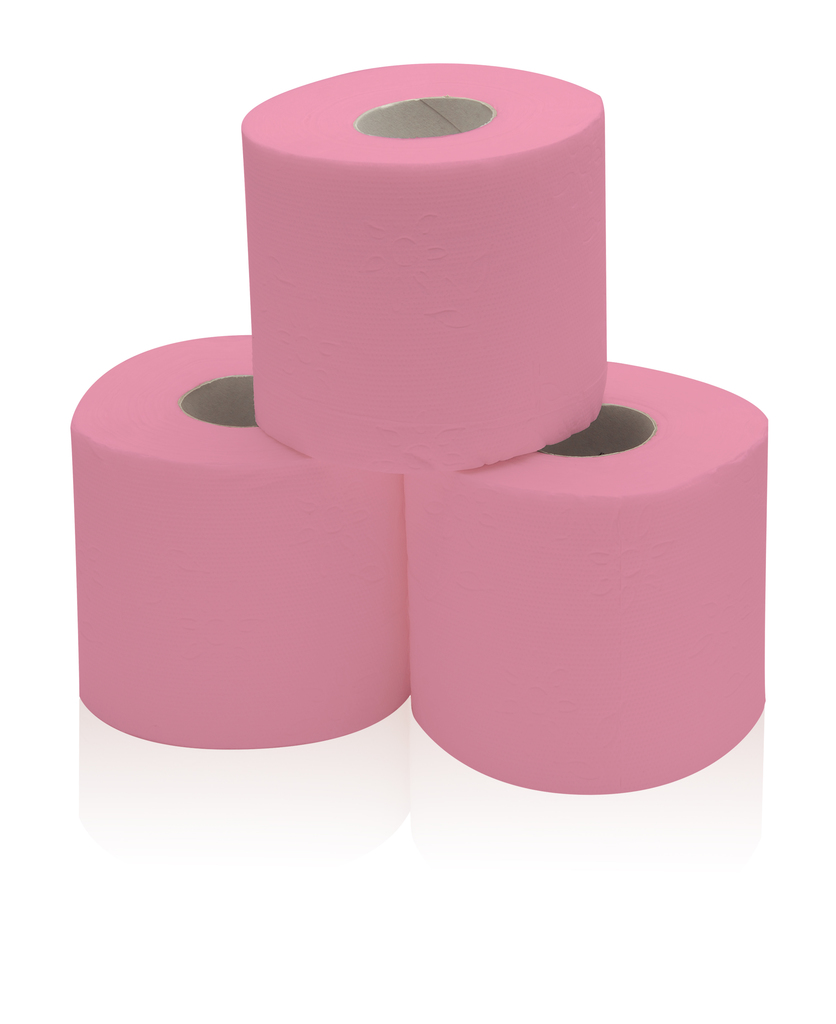 Mark Dewick, Metsä Tissue sales director, explains: "The inevitable impact of this diagnosis was that Denise would be off sometime having a mastectomy and possible follow up treatment. Of course, losing an important Katrin resource from a small team has an impact on work – but in the greater scheme of life, her health was clearly the most important and a lot of TLC was required."
Technically speaking, Denise's diagnosis was "extensive DCIS with microscopic tissue invasion" resulting in a complete right mastectomy. However, she was very lucky. An early diagnosis, prompt treatment and good surgery, along with empathy from family, friends and colleagues at Metsä Tissue all resulted in a quick and full recovery.
Mark adds: "We were so pleased for Denise, and it was a bit of a wakeup call – it left the entire Katrin team with a much greater awareness and sensitivity to the disease than we had before we were forced to face it head on."
This awareness also led Metsä Tissue to find exactly how rampant this disease is. Denise says: "When I had to explain the situation, it felt like everyone was related to someone or knew someone or worked with someone who has had breast cancer. In my case, it was all of those things. I discovered that my bank manager, my next door neighbour, and my work contacts were all being affected."
This included a work peer, Cathy Campbell, sales account manager at Cherwell, a long standing Katrin customer and part of the Nationwide Hygiene Supplies Group. Cathy had also been diagnosed with the disease. Further along in the process, Cathy has been able to give Denise some advice on reconstruction.
Cathy takes up the story. "As I recovered from a double mastectomy and reconstruction, (done at the same time), I learned that breast reconstruction, along with other body tissue reconstructions, including burns, is actually a matter of guesswork – in terms of how much tissue is actually required."
Too late for her own operation, Cathy discovered that there is a system called the Canfield VECTRA® XT- 3D Imaging Scanner, which can in milliseconds acquire an accurate 3D dataset of the breasts/torso and through the application software, can map and measure how much tissue is required to reconstruct the area. The system is used in the UK and internationally to support surgeons and healthcare professionals at facilities involved in cosmetic, aesthetic, plastic and reconstructive surgery and procedures of many kinds.
However, as with many new technologies, access is currently limited within the NHS and there are currently only a few systems available in the UK. Cathy didn't have access to one, and as a result, she had to undergo further, painful procedures, after her reconstruction, to even out the amount of tissue used. This extended her recovery period, impacting her family and work life even further.
Denise explains: "Amazingly, the cost of these machines is not enormous in the scheme of medical technology – only £38,950.00 plus VAT, and they are capable of hundreds of quick and highly effective imaging procedures per year. She says: "Recent calculations at an NHS Oncoplastic Centre worked out that the cost of a procedure, per patient, over 36 months is only £36. Compare this with the resource/medical costs of having to undergo further procedures when guesswork gets it wrong, and that's before you consider the impact on working/personal life."
Nick Miedzianowski-Sinclair, MD of Surface Imaging Solutions (provider of the Vectra XT) says: "Cathy has, single handedly, already raised an outstanding amount of money - £19,000.00 on behalf of her local Breast Care Unit at Birmingham City Hospital NHS Trust. In the light of this fantastic effort, and confident that Cathy's good work would top up funds, Surface Imaging Solutions agreed to set the initial system price at £25,000.00 in the first year with an annual support payable in subsequent years. In addition, we agreed to have the equipment installed immediately and begin to provide services to benefit reconstruction patients straight away."
Cathy continues:, "So we just need a last big push for this machine – but in addition, it would be great if we could help fund a another, mobile device, that could be used up and down the country, to help support up to 50,000 sufferers (Source: http://www.cancerresearchuk.org/cancer-info/cancerstats/types/breast/) who will be diagnosed in the coming twelve months."
Jeremy Hodge, managing director (and Cathy's boss) at Cherwell concludes: "We really never know when these circumstances will hit us, impacting work, family and friends. Denise, Cathy and thousands like them do the hard bit, now it's down to the rest of us to do what we can. Metsä Tissue and Cherwell have already donated to Cathy's appeal, and would encourage all readers to do the same."
You can donate some money towards the new machine by emailing Cathy at catherine.campbell@cleaningnet.co.uk
RELATED ARTICLES
No related articles listed
OTHER ARTICLES IN THIS SECTION