ARTICLE
Recognition for Evans Vanodine from British Standards Institution
22 May 2017
Evans Vanodine are delighted to announce their Chief Microbiologist, Valerie Fotheringham, has been recognised by the British Standards Institution (BSI) for her work on disinfectant test methods.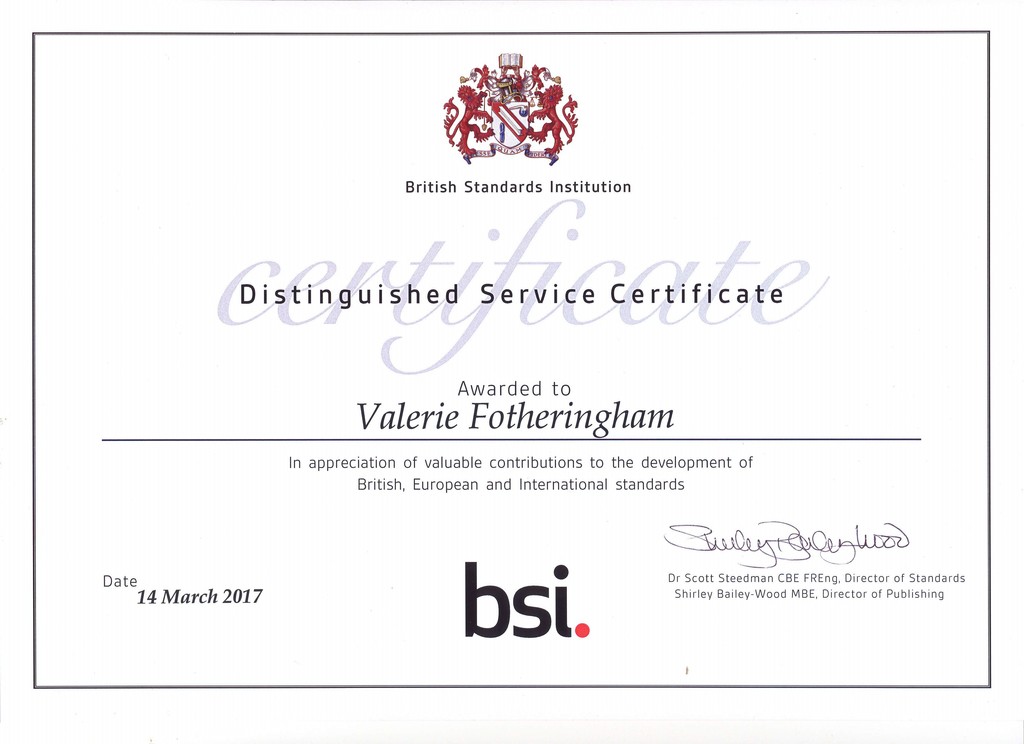 BSI is the UK's National Standards Body (NSB) and they represent UK economic and social interests across all European and international standards organizations. They work with many different industries, businesses, governments and consumers to develop British, European and international standards. Distinguished Service Certificates are awarded in recognition of the contribution made by BSI Committee Members to standardization and standards development. Members are generally nominated by their fellow committee members.
Evans Vanodine has been involved in the development of EN disinfectant test standards through BSI for over 20 years. During that time, Evans' Chairman Mr Derek Evans and then Chief Microbiologist Valerie Fotheringham have served as convener of the European working group for veterinary disinfectants. In recognition of ten years in this position Valerie was presented with a Distinguished Service Certificate at a recent BSI meeting.
OTHER ARTICLES IN THIS SECTION