ARTICLE
Discreet disposal
19 October 2015
Cromwell Polythene has extended its washroom range with the introduction of a white LDPE saddle bag for the discreet disposal of feminine hygiene and other sanitary waste.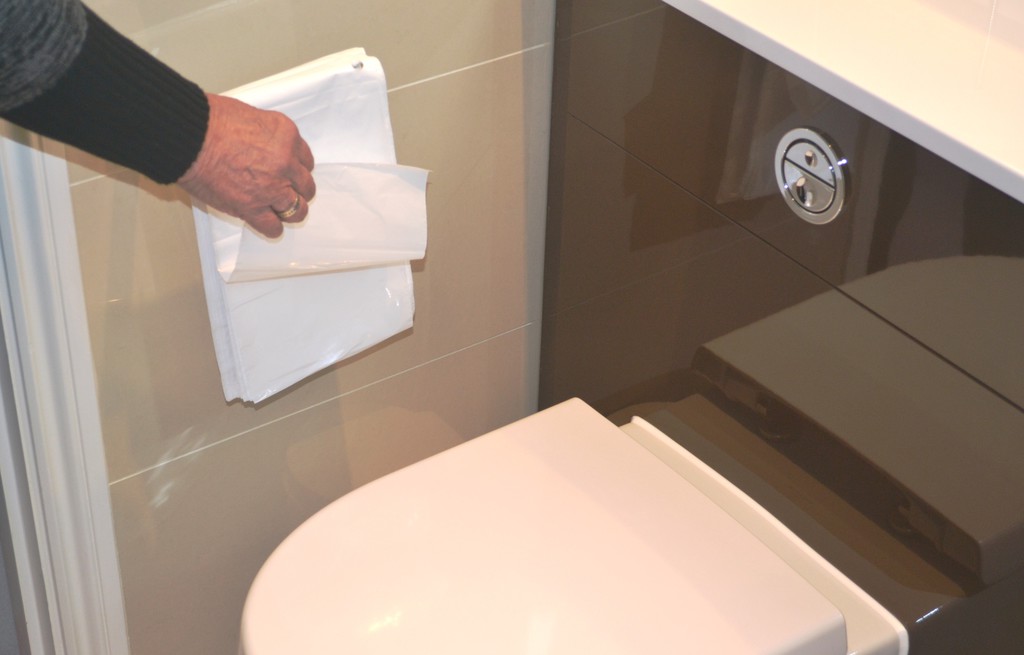 Measuring 159mm (six inches) wide when open and 240mm (11 inches) in length, the sanitary bags fit most dispensing units for ease of use.
Supplied block headed in 50's, the bags are packed 20 heads per carton of 1,000. Like all Cromwell products, they come with a minimum guaranteed net box weight – in this instance 1.20kg – clearly marked on the outer carton.
The sanitary bag (Cromwell code 22790) provides an alternative to the company's Sansafe antimicrobial and scented liners, which make use of a blend of bactericides and fungicides, added during the film extrusion process, to provide round-the-clock protection against harmful bacteria. A subtle lemon scent additive eliminates unpleasant odours, both inside and outside the liners.
"Research among our cleaning and janitorial distributor network highlighted the need for a competitively priced product, which meets our quality and sustainability standards," MD James Lee said. "We are confident that our new sanitary bag meets this brief, while providing a useful addition to our washroom range."
OTHER ARTICLES IN THIS SECTION