Home
>
Employees celebrate long service
ARTICLE
Employees celebrate long service
05 April 2018
The job market is often much more short-term than it used to be, but family-run business Cromwell Polythene is proud to be bucking that trend as a succession of staff members celebrate 10 or 20 year anniversaries with the company.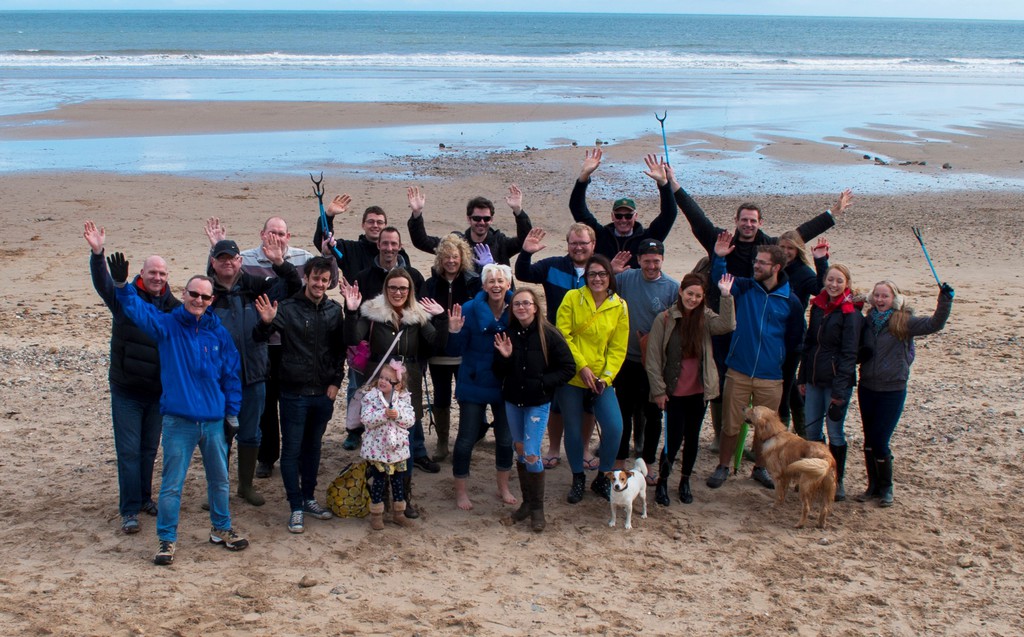 Cromwell Polythene is one of the UK's leading suppliers of sacks, bags and speciality products for the storage and collection of waste and recyclables. The length of service of many of its employees is testament to the vision and values of the company which is to supply products that are not only lower cost to the customer, but also the environment.
Six members of staff have reached at least 10 years with the company. These are Dean Roper (13 years), Paul Kendal (12 years), Mark Robinson (12 years), Alex Lewis (11 years), Richard Rowling (10 years) and Leigh Winckles (10 years).
Many, like Dean Roper, have progressed their careers with Cromwell Polythene. Dean began as a warehouse operative, moved onto be a warehouse supervisor, then a despatch assistant, then a purchasing assistant and is currently a buyer.
Alex Lewis, who also began as a warehouse operative and is now a quality control technician, said: "I have enjoyed my time at Cromwell and seeing the company grow as it has over the last 10 years".
Amanda Briscall is even longer serving. She began life at Cromwell Polythene as assistant to the managing director and is now his PA. As well as contracts and tenders, Amanda controls quality and leads the team responsible for upholding standards like the CHSA Refuse Sack Standard, she has been with the company for 16 years.
20 years and counting
Kevin Marshall, Craig Jackson and Paul Fleetwood have all reached an even more impressive landmark with 20 years' service each this year.
Paul Fleetwood, said: "I started my journey with Cromwell Polythene as a sales administrator and I am now national accounts director. It has gone so quickly, in fact I thought it was only 19 years! In my time at Cromwell I have travelled the UK, Europe, and Far East meeting interesting, enthusiastic, committed suppliers and customers. Friends that are as passionate about the companies they own or work for as I am about working for Cromwell.
"I remember being asked at my interview why I wanted to work in this business, I obviously gave an answer that was OK as I got the job. Fast forward 20 years (I blinked) and now with all that time and experience I feel privileged to work with James and the Cromwell Polythene team, and what a team it is. Positive, productive committed friends that have helped make this business the biggest, and the best in our market. Who wouldn't want to work for or deal with Cromwell Polythene!"
Cromwell Polythene Managing Director, James Lee, said: "It's been a long slow burn but after so many years our business is now thriving, and that is largely down to the commitment, dedication and talent of the hardworking staff. We're a family business, my wife, Debbie, is a fellow director and sons Henry (business development manager) and Angus (office manager) also work here, but it feels much more like an extended family, thanks to everyone else working around us. I've watched so many people grow and develop, personally and professionally, over the years and I'm proud that we can all share in Cromwell Polythene's success."

RELATED ARTICLES
No related articles listed
OTHER ARTICLES IN THIS SECTION