ARTICLE
NHS trust controls consumption
28 October 2015
A switch to Tork Reflex Portable from SCA Hygiene Products is said to have proved highly successful for a health trust in the North of England.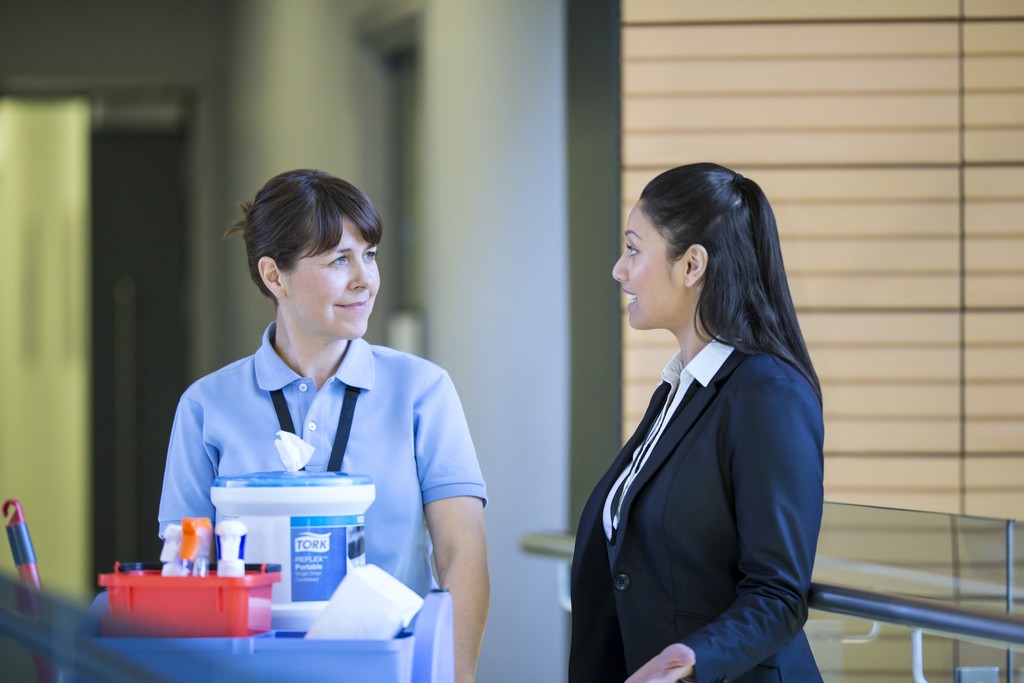 The Tees Esk and Wear Valleys NHS Foundation Trust required a system for cleaning sanitary areas and patients' en suite bathrooms. The trust used disposable cloths and loose blue centrefeed rolls before changing to Tork.
"The disposable cloths we used left wipe-marks on the stainless steel surfaces, which meant we had to clean them off with paper afterwards," said facilities site manager Jane Norman. "So we were looking to alter our cleaning practices and decided to switch to paper."
The Trust managers then tried using blue centrefeed rolls. "However, the rolls were not encased so we felt they weren't very hygienic," said Jane. Having a loose roll also allowed staff to be fairly extravagant with the paper supply.
"So we carried out a trial with Tork Reflex Portable and found that it helped to control the amount of paper that people took out. We also liked the dispenser and found it easy to use."
Tork Reflex Portable comprises a wiper roll housed in a freestanding dispenser. It comes with its own docking station which means that the wipers can be accessed with one hand while the dispenser is fixed in one place. Paper refills are available in various qualities to suit all needs.
"The handle of the dispenser fits nicely on to the side of a cleaning trolley and the unit doesn't take up too much space, which is important since we need plenty of room for items such as colour-coded cloths and mops," said Jane.
"We also found that Tork Reflex produced a better result than the disposable cloths we used. Unlike the cloths, they left behind no streaks on stainless steel surfaces such as taps and en suite door handles."
OTHER ARTICLES IN THIS SECTION