ARTICLE
Best event ever
12 June 2014
More visitors and more sales leads than ever before – that was the verdict of the Tork team at ISSA/INTERCLEAN Amsterdam 2014.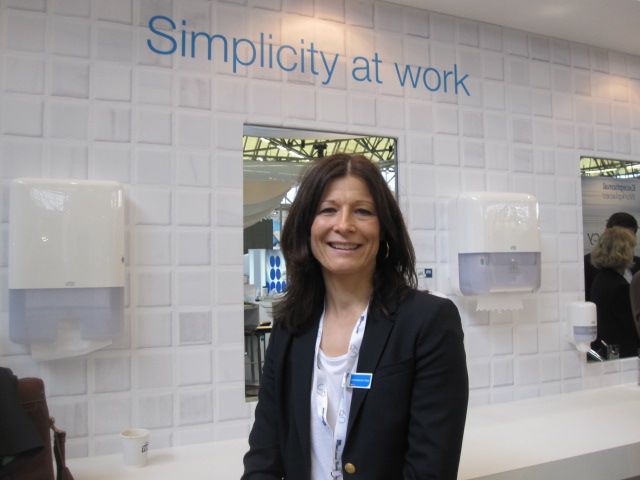 The SCA stand had never been busier and visitors showed a high level of interest in the company's new integrated product range.
"We had a fantastic turnout on the stand this year," said ISSA-Interclean project manager Camilla Skaremyr-Krook. "This has been our best show yet."
The prominent Tork stand took the theme: Simplicity at Work and this was reflected both in the layout of the stand and in the products on show. The Lotus Professional brand is now part of Tork, and the new integrated product range was on display for the first time.
These included The Tork SmartOne system which helps to cut consumption by up to 40% by giving out sheets of toilet paper one at a time. Also on show was the Tork Reflex Single Sheet Centrefeed Dispenser ,which again controls consumption while reducing paper usage by up to 37%.
This was also the first viewing of the new Tork Xpressnap dispenser range which has been improved and expanded to offer a wider colour choice and a new dispenser.
Two Tork innovations were launched on the stand, both of which will be available to the UK market in 2015. Tork EasyCube is an intelligent system designed to provide facility managers with live insights into the day-to-day needs of a facility; and Bloe is a new toilet and urinal service solution that provides insights for cleaning providers using real-time data.
OTHER ARTICLES IN THIS SECTION