ARTICLE
For small exclusive washrooms
22 October 2013
In the low capacity-span washroom of a boutique hotel or small restaurant there is scope to equip the facility with discreet dispensers that have a smaller footprint than traditional box units.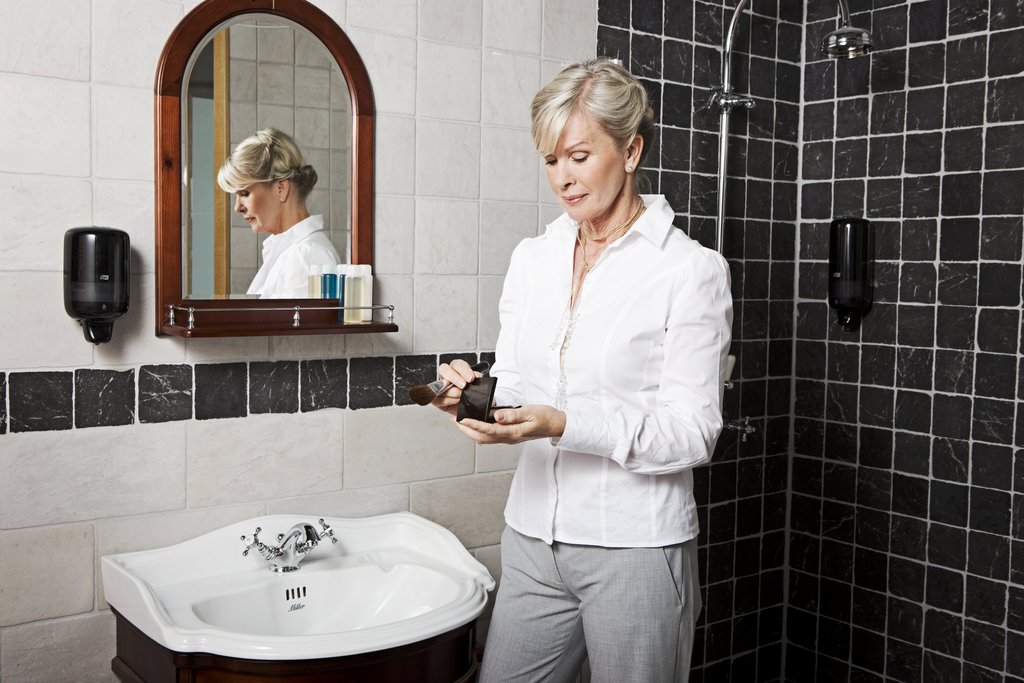 The Tork Xpress Multifold Towel Dispensers in either the aluminium or black Tork Elevation version are slimline, attractively-finished dispensers that will help to provide a "wow" factor.
These units can be teamed with a Tork Mini Jumbo Toilet Roll Dispenser to match the decor, which is more discreet than full-sized jumbo roll systems. The dispenser can be stocked with soft toilet tissue embossed with either a blue leaf or grey leaf for added luxury. Tork Luxury Foam Soap and Tork Extra Mild Foam Soap housed in a touch-free aluminium or black Tork Elevation Intutition Sensor dispenser show an extra level of care for visitors.
OTHER ARTICLES IN THIS SECTION