ARTICLE
Washroom 'wow' factor
20 October 2015
The new Tork Image Design Line of dispensers is suitable for the upmarket washrooms of banks, legal firms, financial institutions and high-end hotels and restaurants.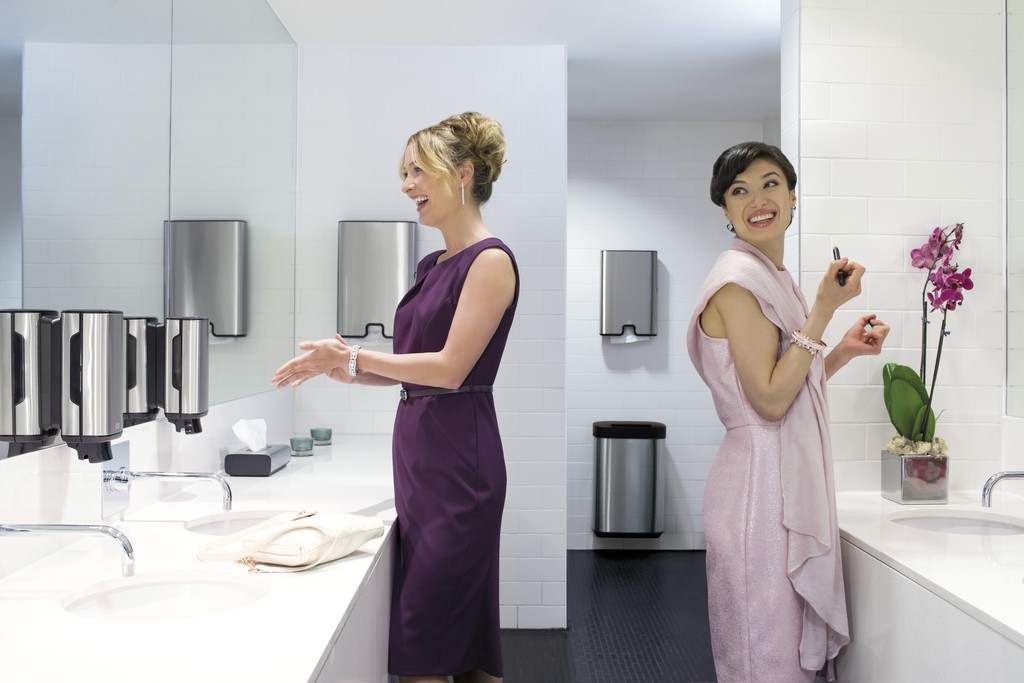 The award-winning dispensers team stainless steel with sleek black plastic to combine design and function.
"Our new line very much fills a gap in the market," said SCA senior product manager Stephen Wright. "There are plenty of stainless steel dispensers out there but most of them tend to have a boxy, functional look.
"The brushed stainless steel fascias and black trim of our slimline Tork Image Design Line dispensers gives them that immediate 'wow factor' impression we intended to create. And besides being aesthetically pleasing they are also exceptionally functional, ensuring that washrooms run smoothly while also looking good."
The Tork Image Design Line of dispensers comprises an elegantly curved Tork Xpress Interfold Hand Towel Dispenser; a Tork Jumbo Toilet Roll unit, and manual and sensor-operated versions of the Tork Foam Soap dispenser. A stainless steel Tork Facial Tissue box plus a stylish bin and a matching coat hook are also available.
All stainless steel surfaces are treated with a fingermark-resistant coating. Each dispenser has a discreet clear panel on the side to indicate refill levels, while the jumbo roll unit has a stub roll facility and a brake to prevent over-consumption.
"While the dispensers are all highly functional, aesthetics are vital," said Stephen. "That's why the Tork Image Design Line of dispensers won a design award before even hitting the UK and Ireland market."
The line won the coveted CMS Purus Award in the Washroom Hygiene category for its design at CMS Berlin this autumn.
Tork has added a luxurious new soap and an extra soft hand towel as refills for the dispensers. Tork Luxury Soft Foam Soap combines rose, orchid and magnolia aromas with musky oriental scents to create a complex and sophisticated fragrance. Tork Xpress Multifold Extra Soft Hand Towel has a cushioned, ultra-soft surface and is embossed with the distinctive Tork leaf pattern.
OTHER ARTICLES IN THIS SECTION