Metsa Tissue case study: Far flung travel
12 August 2015
Coach trips are sometimes "just a means to get from A to B", but at Premier Travel Services, they are usually an opportunity for a much more fun trip, from a day at the seaside to a far flung travel destination.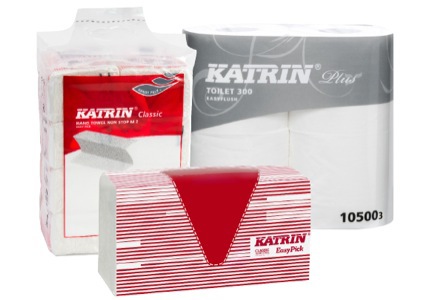 Kim Evans, owner of Premier Travel, says: "We arrange first class travel without first class prices, for a wide range of clients. With destinations ranging from single day trips in the UK to longer skiing, summer sun or villa holidays abroad, we absolutely rely on good transport all of the time."
Using their preferred partner, The Kings Ferry, Premier have access to one of the UK's leading travel companies that is well known for its ability to provide the best luxury coach hire services, while adhering to Duty of Care legislation. Kim explains: "I know I can rely on Kings to deliver the level of transport service and care that I need, but I also have another very important partner in our business model, and that is Metsa Tissue."
Soaking up the sun
Coach travel involves a lot of people, in a limited amount of space, all eating and drinking while on the move. Kim says: "This can get messy – people spill drinks or food, or simply need to wipe their hands. Children especially have an ability to gather and spread all sorts of things. And sometimes, people just ask me for tissue to blow their nose on or wipe their face. There is no room for a dispenser on the coach, and paper rolls can quickly unravel or simply just get dirty. Katrin Easy Picks are a great solution for this problem."
Katrin Easy Picks are hand towels, in a plastic sleeve which serves both as a standalone dispenser and to protect any remaining towels from dirt, fluid or bacteria.
"The built in dispenser is very easy to open, even for some of our older passengers," Kim says. "With a roll of towel, it is hard to tear off a small amount, and we were definitely using more than we needed. With Easy Pick, the hand towels are presented, one at a time, so we don't end up using too many."
She continues: "This is especially important to us as we have to carry all of our waste home with us. The Easy Pick sleeves are delivered in a convenient plastic case with handles. These are easily stored on the coach, keeping the towels clean until we need them, and then the cases double up nicely as a plastic rubbish bin."
From Greece to Turkey butties…
So, grease from fish and chips, mess from your picnic sandwiches, or just spilled drinks are a doddle to sort out with Easy Picks, and the waste is easily taken care of as well. Kim continues: "But Katrin has more to offer any coach company in the form of EasyFlush toilet paper for the on-board loos."
Coach toilets are usually vacuum systems. They are sensitive to malfunctions and undissolved paper products can also block the filter in the wastewater container or, when the container is emptied, the outlet pipe.
Kim says: "As you can imagine, a blocked toilet is a massive issue within the compact space on a coach. It is also time consuming and expensive to unblock the toilets and the coach is off the road while it is being done. We had tried all sorts of toilet paper, trying to overcome this issue, without success, until we discovered EasyFlush.
Flying high
The paper in the Katrin EasyFlush toilet roll is said to disintegrate into much finer particles than other tissue papers do. This reduces the risk of blockages. The paper also begins to dissolve sooner, and the whole dissolution process takes only 90 seconds – about half of the time required by other paper products.
Kim says: "I have a background in paper products from a former role. I was well aware of this issue, and I knew of EasyFlush from working in the industry. Easy Flush was initially developed for airlines and our toilets have very similar properties to an airline toilet, so I was hopeful it would work. It definitely did and both Premier Travel and The Kings Ferry have been amazed at how much it has reduced maintenance costs. In turn, this has made the whole "on board toilet" experience a much more pleasant one."
She adds: "Obviously, anything which improves our clients experience is important to us as a company. It reflects on our brand and is demonstrated through increased referral or repeat business."
As well as the Easy Flush toilet rolls, Metsa Tissue manufacture a narrow width EasyFlush hand towel. The towels are just the right size to fit in the integrated fixed dispensers which are typical in transport facilities. In addition, the Easy Flush hand towels won't block the system if someone does throw them in the toilet.
Kim says: "We've all been in facilities with signs saying 'Please do not put hand towels down the toilet'. This is a common occurrence, whether by mistake, laziness or a misplaced sense of humour, this kind of tissue disposal happens all the time and with the old hand towels, it could impact on our ability to fulfil our business commitments. With EasyFlush, we no longer have to worry. Of course, the fact that the Katrin products are also very environmentally friendly is another bonus, as it helps us to offset our carbon footprint."
Kim concludes: "We have a saying in our office – Don't forget Katrin when making travel plans. She doesn't need a seat, but we will definitely miss her if set off without her."
OTHER ARTICLES IN THIS SECTION