ARTICLE
Dispensers win design awards
23 May 2016
Metsä Tissue, part of Metsä Group, has won the Award for Design Excellence (Merket for God Design) and the Design for All Award with its Katrin inclusive Dispenser range.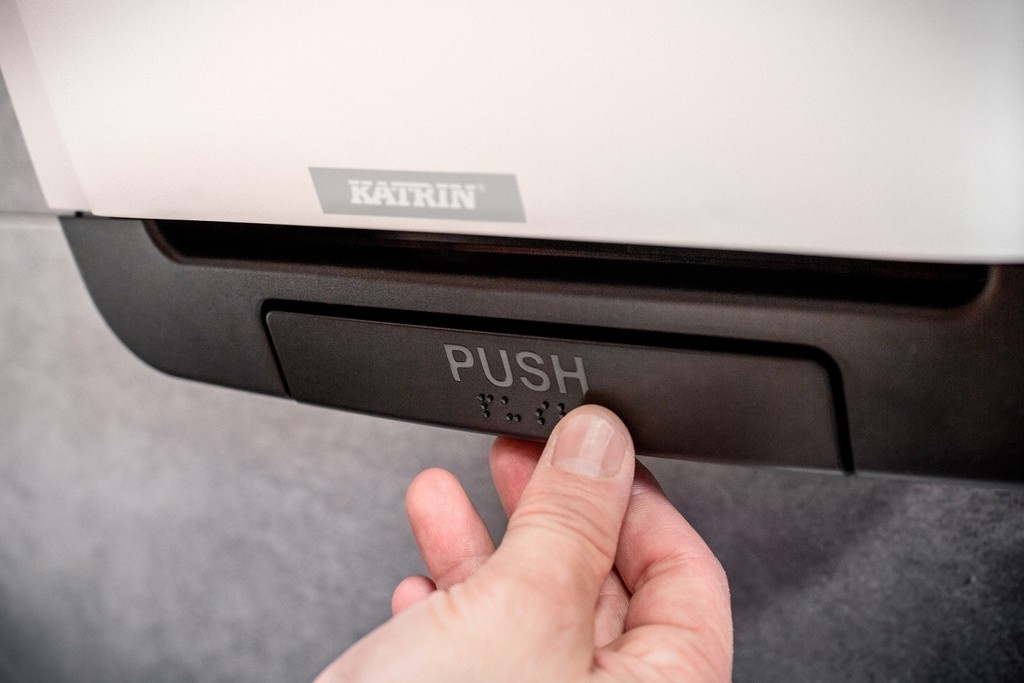 The awards were nominated by the DOGA, Norwegian Centre for Design and Architecture on 27th of April in Oslo. These awards are a tribute to businesses and designers who use inclusive design to develop solutions adapted to all – regardless of age and disability.
Metsa Tissue's new Katrin Inclusive Dispenser range has been designed in collaboration with industry experts, as well as a wide variety of customers and end-users right across Europe, and particularly takes into account the needs of a wide selection of users, including children, the elderly and those who are visually impaired, or have physical disabilities.
So far it has not been required that products used indoors in public buildings – such as in public restrooms, industrial premises, hotels, schools, restaurants and health institutions – must take into consideration the requirements of different end-user groups and their needs.
States project engineer Henrik den Ouden Runshaug, who has led the design of the new Katrin Inclusive Dispensers, said: "The new Katrin Inclusive dispenser range is designed for the professional market, which means that the products are used by the widest possible group of users. Before starting the design process we conducted a research in collaboration with a remarkable group of end users and customers throughout Europe to ensure that we fulfil the specific needs of different end-user groups. We also closely collaborated with different industry experts who gave us insights to the challenges that the different users face when using e.g. public washrooms."
OTHER ARTICLES IN THIS SECTION