ARTICLE
Two shortlisted nominations
25 April 2018
Diversey's MoonBeam3 disinfection system and IntelliLinen smart laundry dispenser have both been shortlisted by the jury of the 12th Interclean Amsterdam Innovation Awards.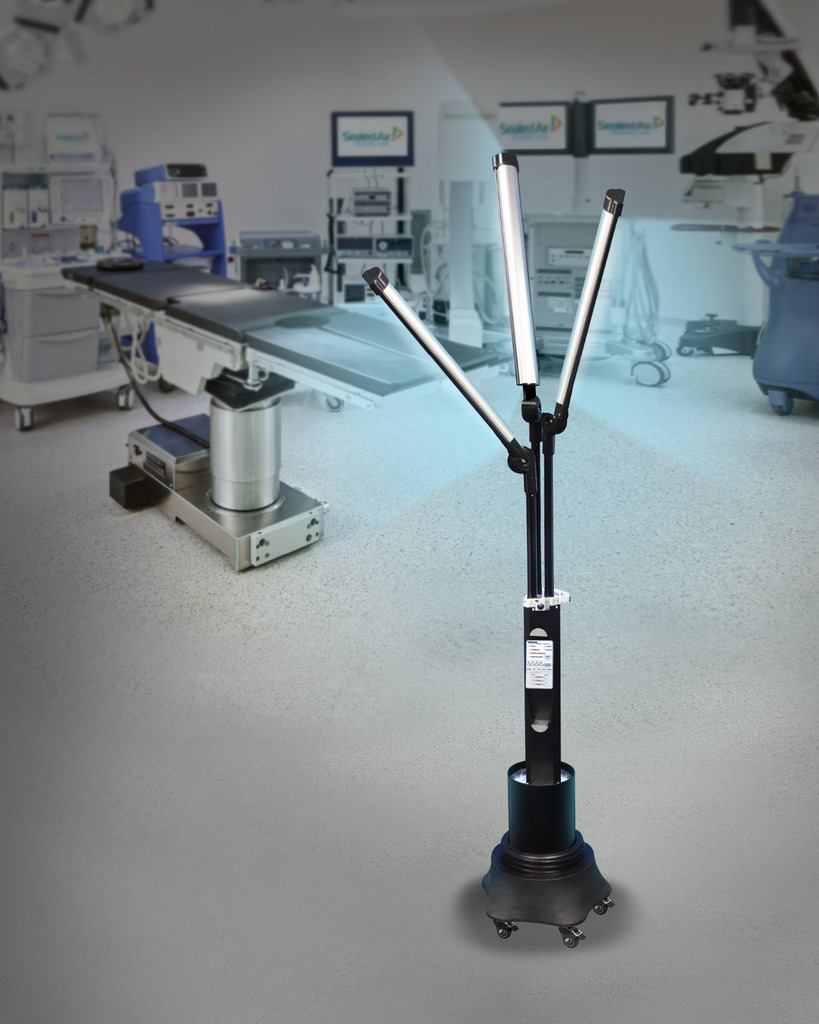 Shortlisted this year in the Equipment category, Diversey's MoonBeam3 is a portable hospital disinfection system. It uses powerful ultraviolet-C (UVC) technology to kill pathogens on high-touch surfaces in patient rooms, operating rooms and bathrooms in just three minutes. The Moonbeam3 is equipped with three adjustable arms that generate a broad umbrella of light to easily disinfect both horizontal and vertical surfaces of patient care equipment, fixtures, bed rails, work stations, monitors and more – thereby playing an essential role in the fight against healthcare associated infections.
The Diversey nomination for the Management & Mobility Solutions/E-Cleaning category is the IntelliLinen system which provides real-time and remote transparency of energy and water consumption, chemical dosing accuracy, machine downtime and day-to-day operational costs to prevent costly disruptions and errors within laundry operations.
Part of Diversey's ground-breaking Internet of Clean platform, the IntelliLinen dispenser's integrated Wi-Fi network connects to any mobile device to give teams visibility of the entire wash process. It highlights where laundry managers can reduce water and energy consumption, where chemical dosage can be more accurate, re-wash levels can be reduced, which machines are being under-used or creating bottlenecks, where hygiene compliance is compromised and more.
The Amsterdam Innovation Award ceremony will take place at the InnovationLAB in Hall 8 of the RAI Amsterdam on Tuesday 15 May. Visitors to the show will also be able to vote for either of the Diversey products as their favourite innovation in the Visitors' Choice category.
Stands 01.211 & 09.106
OTHER ARTICLES IN THIS SECTION