ARTICLE
Sustainable performance
13 August 2013
Advanced TASKI scrubber driers and floorcare products – EU and Nordic ecolabels accredited – from Sealed Air's Diversey business are said to offer building care providers impressive performance in an integrated, sustainable and cost-efficient package.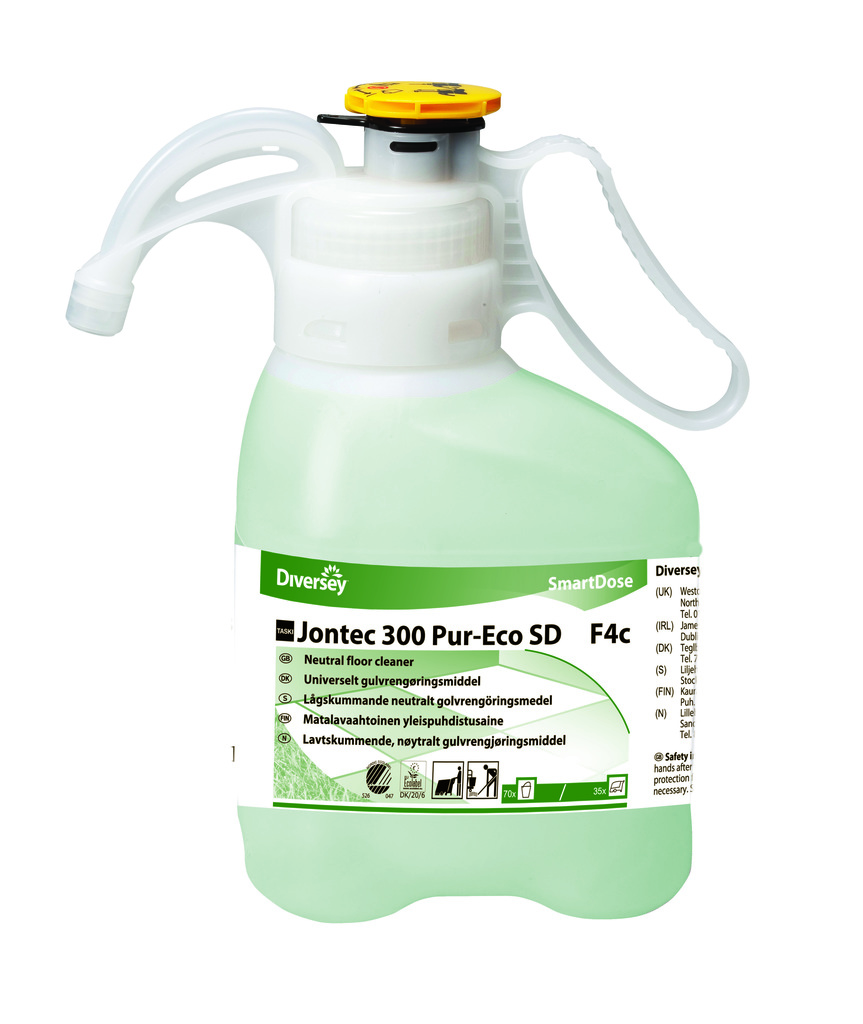 New low-foaming neutral cleaner TASKI Jontec 300 Pur-Eco is suitable for frequent use on all types of water-resistant hard floors. Formulated to remove a range of soils and stains at low concentrations, it leaves no residues and prevents build-up. The formulation is pH-neutral which means it will not affect the surface being cleaned.
The product is from the new TASKI Pur-Eco range for sustainable cleaning operations, which carries the EU and Nordic Ecolabels, and also complies with the AISE Charter for Sustainable Cleaning.
When Jontec 300 Pur-Eco is used with an advanced TASKI scrubber drier, higher levels of sustainability and lowest cost-in-use are achieveable thanks to features such as IntelliFlow, which can reduce water and product consumption by up to 50 per cent; and IntelliDose, a dilution control system.
OTHER ARTICLES IN THIS SECTION