ARTICLE
The end of empty dispensers
07 November 2016
Connected dispensers are set to change away-from-home washrooms as Tork EasyCube is rolled out across the UK this autumn.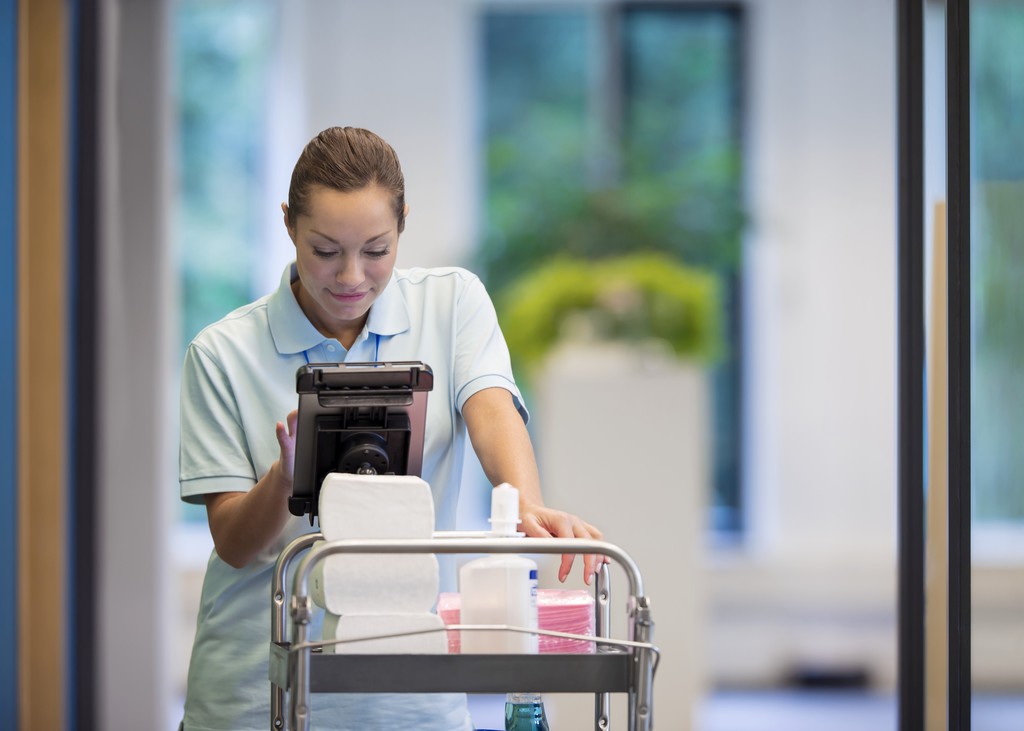 Tork manufacturer SCA says that the smart system will make empty soap, hand towel and toilet tissue dispensers a thing of the past.
"Tork EasyCube enables washroom maintenance staff to check the status of every 'connected' washroom dispenser via their smartphone or tablet," SCA communications manager Jamie Wright said. "This allows them to target those washrooms where dispensers need refilling, freeing up more time to deal with other tasks."
Tork EasyCube is already improving efficiencies in the washrooms of offices and leisure outlets worldwide since its launch in Europe. One Stockholm theme park claims to have registered a higher degree of visitor satisfaction since installing the system.
Grona Lund park hosts around 1.5 million people each season and has now introduced Tork EasyCube dispensers in all of its 80 washrooms. This move has resulted in increased efficiency and a more motivated workforce according to park support manager Dragica Novacic.
"We now have staff who are eager to work in the cleaning teams," she said. "The system empowers them to work smarter and makes it clear to them how they are improving our visitors' experience."
At the same time, the theme park is scoring high marks for its clean, fresh toilets in customer satisfaction surveys. "The results are now well above our very high goal of 80 per cent – and these are the kind of results we could only have dreamed about a few years back," said Dragica.
Besides easing the cleaner's burden on a day-to-day basis, Tork EasyCube also collects and analyses refill data in order to facilitate better planning.
"We can now organise our supplies based on how toilets are actually used," said Dragica. "For example we have noticed that some toilets are used more frequently than we had previously estimated. This has allowed us to reduce refill consumption and as a result we now use five per cent less paper. Considering the volumes we use, that is a massive win for our environmental work."
The Tork EasyCube connected service is available in a wide range of Tork Elevation units including the Tork SmartOne toilet paper dispenser. It is also available in the Tork Image Design line of upmarket washroom units.
OTHER ARTICLES IN THIS SECTION