ARTICLE
Podcast on industry paradox
22 April 2014
The facility service and cleaning industries are facing a challenging paradox – to simultaneously increase quality and decrease costs.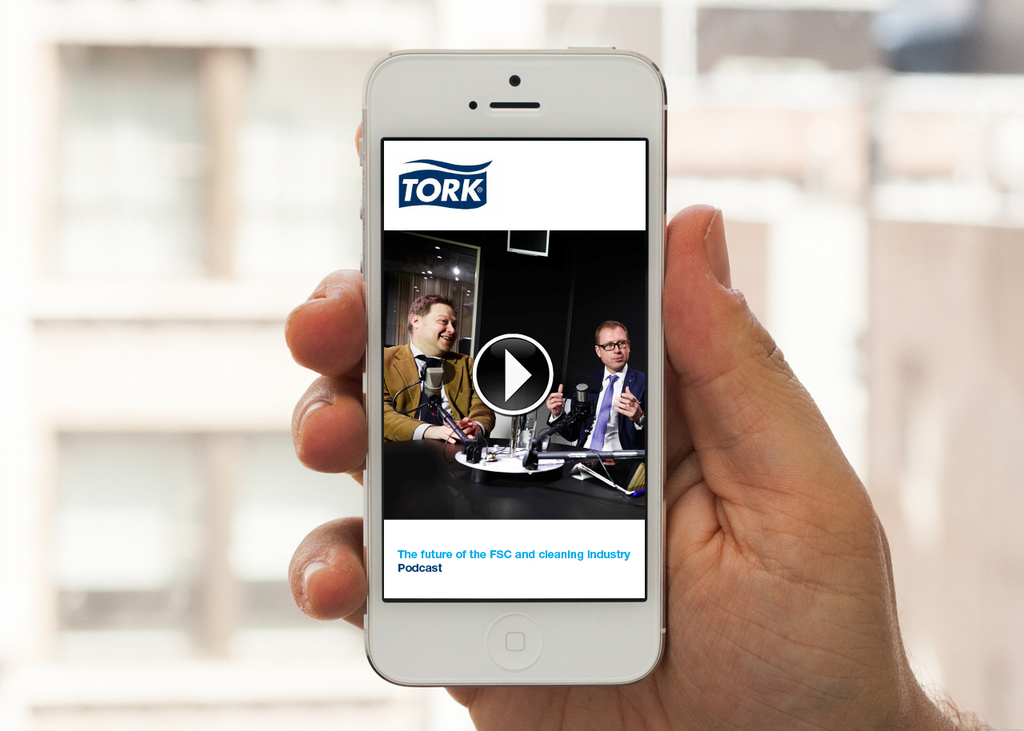 To compile and share ideas on how to address this paradox, global supplier Tork has initiated a 30-minute podcast to discuss the future of the industry. "The Future of the Facility Service Industry" features key industry representatives Andreas Lill, general director at European Federation of Cleaning Industries (EFCI) and Kenth Kaerhoeg, SVP and head of group communications at ISS, one of the largest FSC and FM-companies in Europe.
Other key trends discussed include:
Increased consolidation: How increased integration of services and competitiveness creates a marketplace where big players tend to get even bigger.
Staff attraction and retention: How factors such as high rates of absenteeism and staff turnover put more emphasis on understanding cleaners' work situation.
New technology: How to make use of new technology to plan process and optimise business.
Changing work styles and end-user behaviour: How changing work styles significantly affect the ways in which facilities must operate.
The discussion is available for free download at the Tork web page www.tork.co.uk. It is also available on YouTube and via the iTunes Store and the Apple Podcaster app.
OTHER ARTICLES IN THIS SECTION