ARTICLE
Cleaning IT specialists join forces
27 February 2017
Working together since late 2016, Holland's CleanJack and the UK's Templa have launched a new integrated service 'TemplaCMS Time & Attendance by CleanJack' where Templa's contract management solution TemplaCMS delivers dynamic two-way integration with CleanJack's time and attendance system.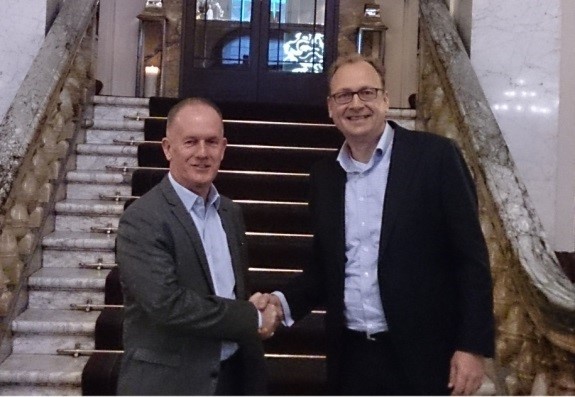 Cleaning operatives use simple scanning technology to log in and out of their shift. Registered working hours in CleanJack are then automatically sent to the TemplaCMS Pay module's timesheets, offering real-time reconciliation to contracted hours and wage variance control.
"The new service synchronizes cleaning contract information between both systems", Niels van den Berg, CEO of CleanJack, said. "The result is a very comprehensive system."
TemplaCMS describes itself as the UK's leading integrated management system for cleaning contractors.
Rick Stoor, Templa MD, said: "Our system delivers a real-time contracts database, which in turn enables us to maintain live timesheets and wage variance during pay periods. CleanJack has natural synergies with TemplaCMS and we are delighted to have secured sole distributorship in the UK, which enables us to take our integration to the next level."
CleanJack and TemplaCMS will present 'TemplaCMS Time & Attendance by CleanJack' at the Cleaning Show.
Stand TK1
OTHER ARTICLES IN THIS SECTION