ARTICLE
Contract data at a click
14 August 2014
National cleaning contractor Churchill is the latest to benefit from the Templa CMS Customer Portal module.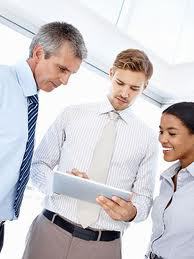 All companies are under pressure from facilities managers to demonstrate that their contracts are both legally compliant and delivering on specification. Traditionally this task has relied on the maintenance of hard copy site folders containing compliance data, such as risk assessments, and face-to-face reviews with field management to run through quality audit results or other contract KPIs - a particularly tricky task on multi-site contracts.
As Rick Stoor, Templa's MD, says: "The trouble is that FMs are busy people and can't always wait until contract review meetings to check key information. With CMS Customer Portal any cleaning client can easily access contract information through a password protected link on our own client's website. This can include the contents of the electronic site folder such as cleaning specifications, staff training records, COSHH data sheets and risk assessments. It also gives access to key contract performance data, for example quality audit scores and completed work bills."
The portal screens, which are branded with the contractor's logo, allow FMs to interrogate statistics and print off reports ready for internal distribution.
OTHER ARTICLES IN THIS SECTION