ARTICLE
Quality and compliance software
07 December 2016
TemplaCMS will be showcasing its new standalone quality and compliance software, Quality Manager, at the Cleaning Show.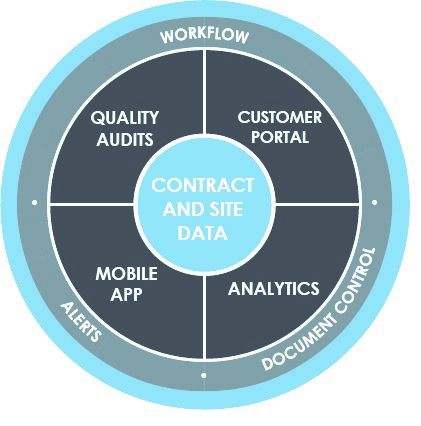 The auditing of compliance in a facilities contract - whether it's cleaning standards, health and safety checks, risk assessments, or other bespoke requirements - forms the bedrock of any client relationship. Proving to clients that you have an effective, IT-enabled system to deliver a comprehensive compliance programme is a pre-requisite to client satisfaction and contract retention. Quality Manager delivers this requirement with a standalone, easy-to-implement software package that automates your auditing process, reduces your administration costs and strengthens your client relationships.
With minimal data set-up and modest server requirements, it allows you to create your own scorecard and audit templates for any type of audit, before scheduling and monitoring the completion of the audits themselves. As well as giving you complete flexibility in design, Quality Manager automates the process of following up outstanding audits, dealing with failures and scheduling re-audits.
Empowering your field management through mobile technology, it reassures clients that you are managing their contract effectively. By analysing and summarising compliance data and letting you share it, along with any other key contract documents, through a secure client portal on your website, clients can see that you are adding real value.
Stand TK1 Technology Zone
OTHER ARTICLES IN THIS SECTION