ARTICLE
Puff the magic dryer
19 November 2015
The Magic Dryer Company from Edinburgh and Oxford based hand dryer manufacturer Airdri have come together to help promote good hand-hygiene among children.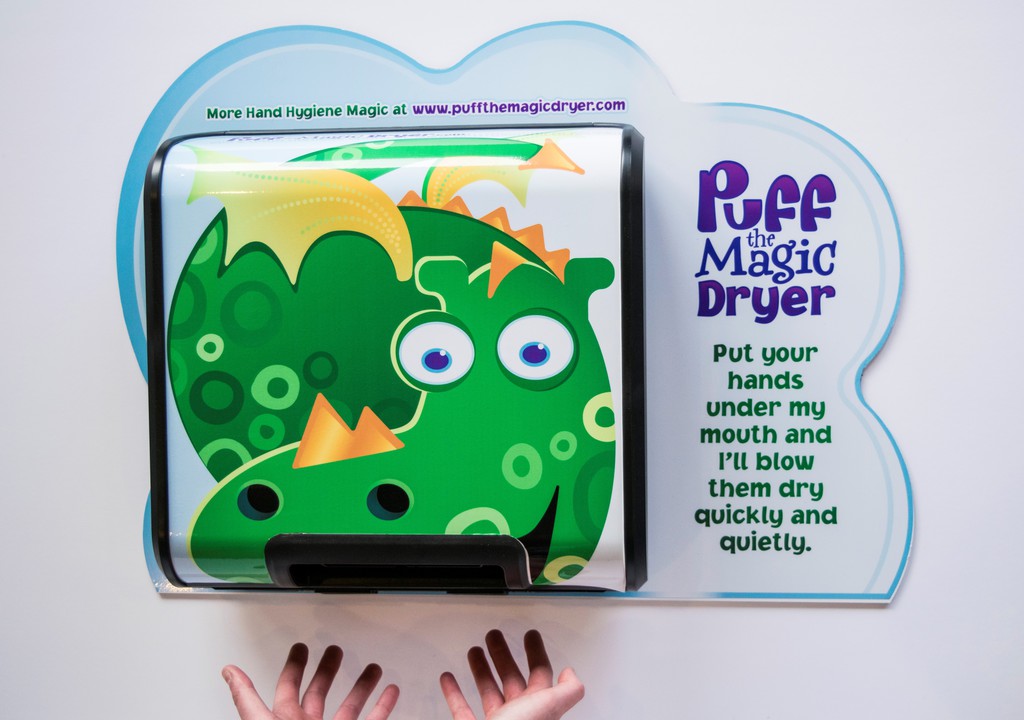 Proper hand washing with soap and warm water is the single most important thing anyone can do to reduce the spread of infections and encouraging children to wash their hands at appropriate times will help to ensure that this practice becomes a lifelong habit.
Once washed, hands should also be dried properly and that's where Puff the Magic Dryer comes in. Combining The Magic Dryer Company's creativity to develop a fun dragon character and Airdri's engineering expertise to make a fast, effective and, crucially, quiet dryer means that washing and drying hands can now be a fun activity.
Trudi Osborne, Airdri's marketing and communications manager, said: "Making washrooms accessible to everyone is central to everything we do at Airdri. As well as making effective high speed hand dryers, we have also concentrated on making them quiet as we know that noise is off-putting to users and can be frightening for small children.
"Our Quad model hand dryer, adapted to create 'Puff', has achieved the Quiet Mark – an international mark of excellence from the UK Noise Abatement Society. It runs at just 71 decibels so is not harmful to sensitive ears."
OTHER ARTICLES IN THIS SECTION