ARTICLE
Enhances ambiance
13 August 2013
The Breckland Lodge Hotel in Attleborough, East Anglia has installed Mitsubishi Electric Jet Towel hand dryers.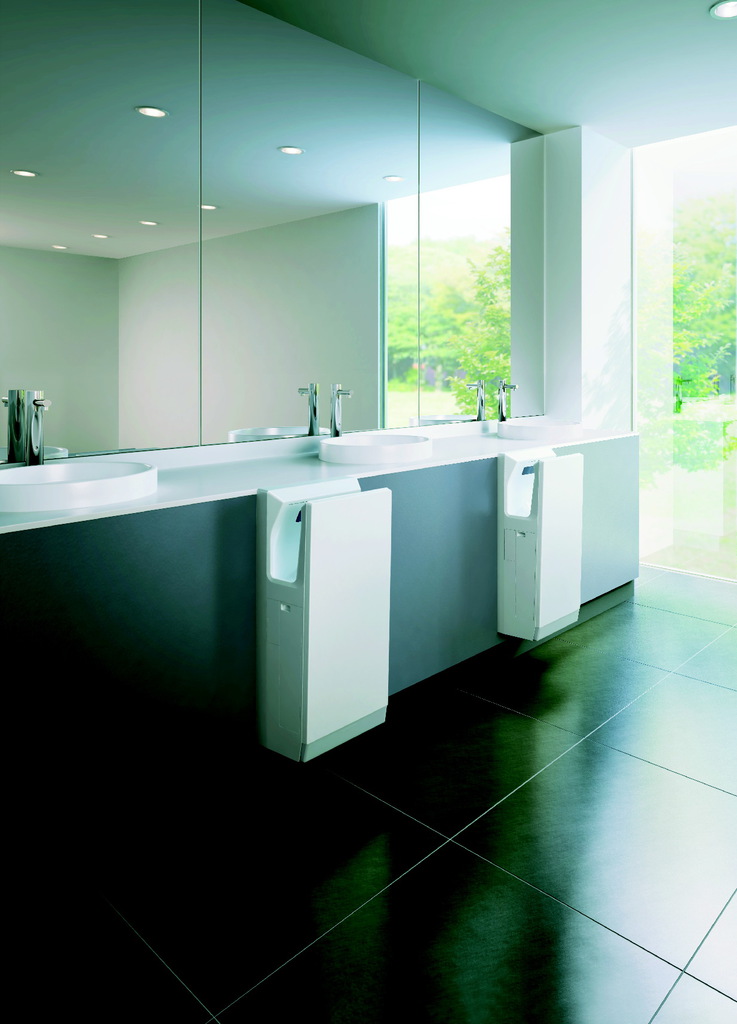 "Creating the right atmosphere in our public spaces is very important for us," explains hotel general manager Colin Kilby. "Ambient sound is one element. If it were too quiet, the hotel would seem sterile; too noisy and nobody could relax."
During a hotel refit, Colin noticed that the sound of the hand dryers in the ladies restroom carried out into the lobby. He considered roller towels, paper towels and linen towels, but these required servicing and impacted the environment. Instead, he chose the Mitsubishi Electric Jet Towel hand dryer, which produces only 58dB-61dB, with effectively no motor noise; only a gentle air-rush sound.
OTHER ARTICLES IN THIS SECTION