ARTICLE
Distributor support
19 June 2015
Distributors of janitorial products, and especially cleaning chemicals, naturally expect product support from their suppliers, and Greyland is no exception.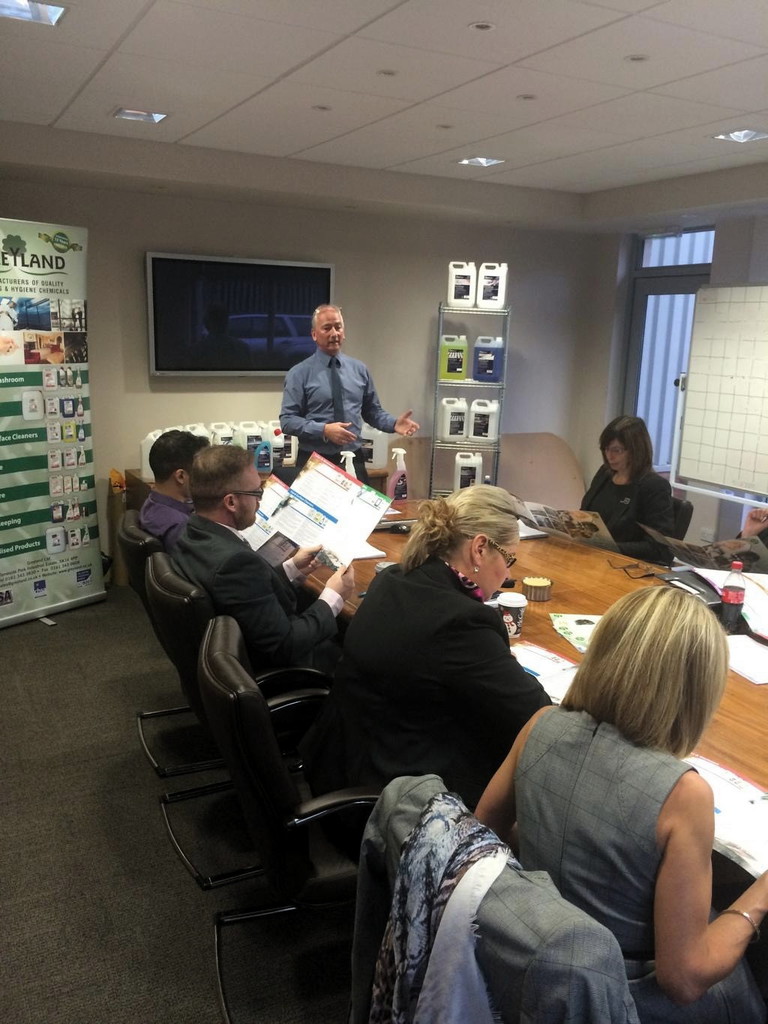 Detailed information on all their chemicals is readily available from their website, and, due to the 'says what is does' labelling policy, customers know exactly what they are looking for, and are examining the correct product information without any confusion.
Product seminars are also held to engender confidence in the range and these may be held either at customers' own premises, or in one of the large conference rooms at Greyland's modern factory. As well as product information being provided, advice concerning new label legislation and chemical containers is also given.
Field support is provided whenever a customer requests it, and Greyland sales staff have jointly manned customers' exhibition stands at trade shows, attended customer Open Days, and helped gain new end-user sales.
OTHER ARTICLES IN THIS SECTION