ARTICLE
Catalogue puts safety first
12 February 2014
DENIOS's new 2014 catalogue contains 32 additional pages and presents over 10,000 products for ensuring environmental protection and safety at the workplace.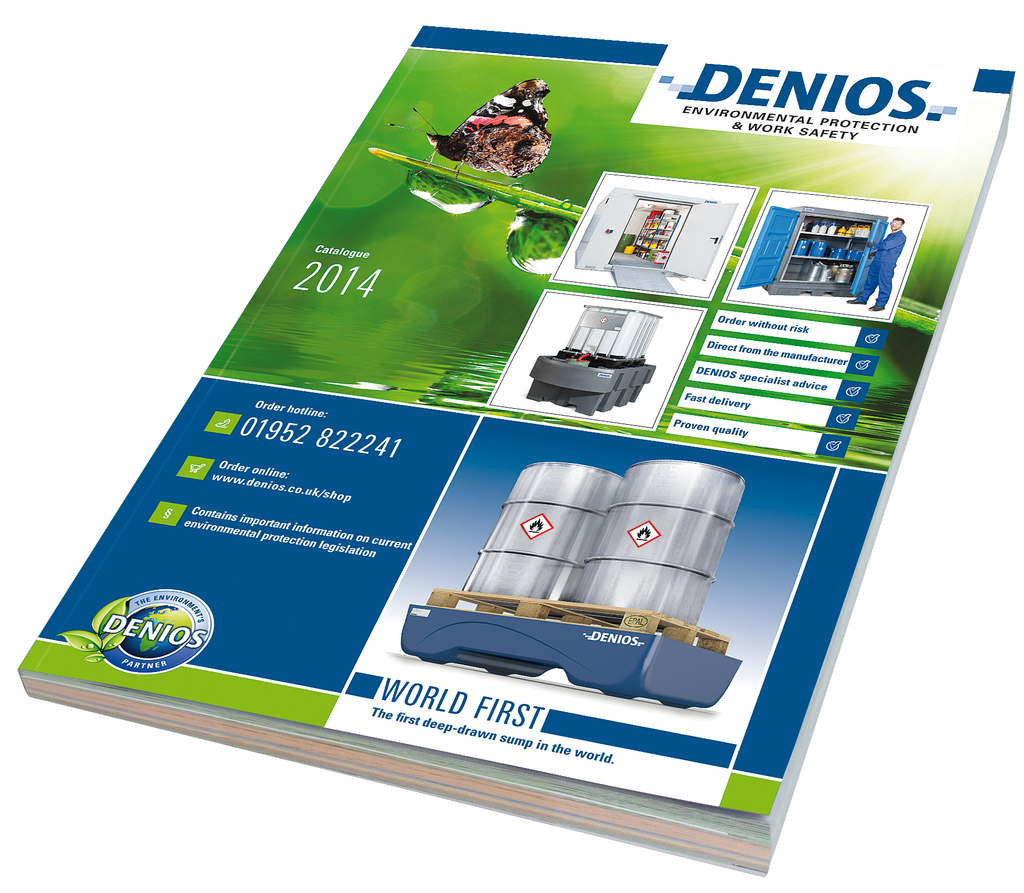 From simple spill pallets to complex hazardous material storage containers, and from personal protective equipment to emergency workplace equipment, the new catalogue caters for all handling and storage needs.
Introducing a range of innovative new products, DENIOS are particularly proud of the deep drawn UltraSafe sump. Constructed from a single piece of steel without seams, corners or edges, this sump offers the ultimate in safety when storing hazardous substances.
The catalogue also features useful suggestions and tips on how to safely store and handle hazardous materials in accordance with UK regulations.
MORE FROM THIS COMPANY
No related articles listed
OTHER ARTICLES IN THIS SECTION