ARTICLE
Super concentrate range
07 February 2014
Following customer requests for products that are easy to use, simple to identify through colour coding, portable rather than plumbed in, and which provide accurate dosing methods and low cost in use, Evans Vanodine has developed the super concentrate e:dose range.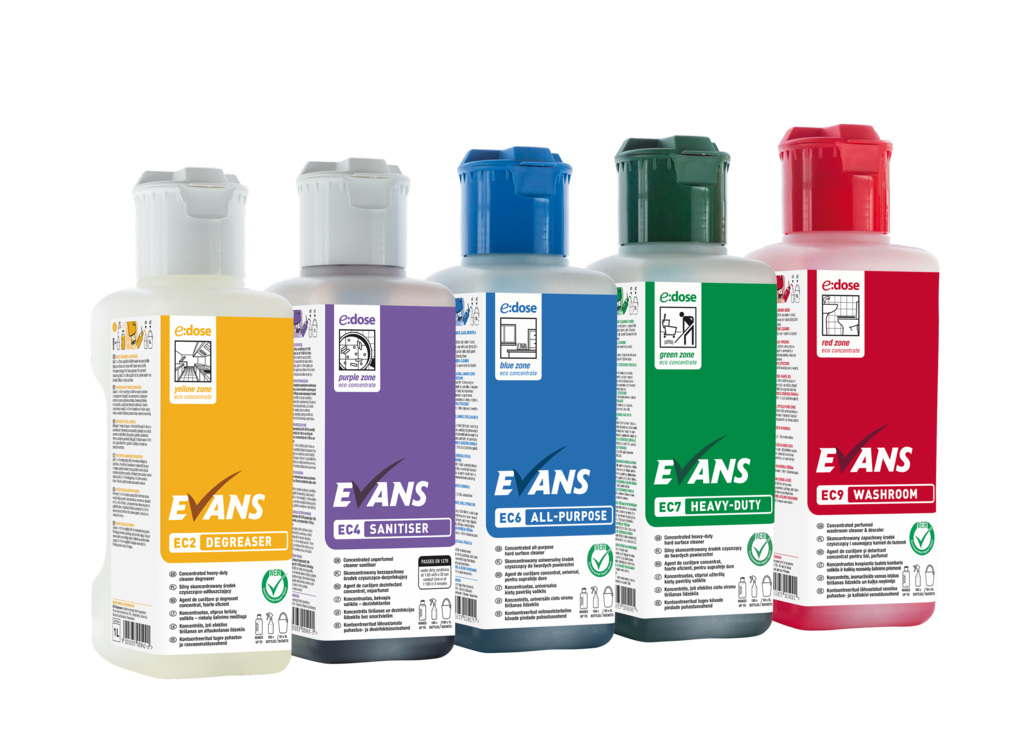 The company says that highly effective ingredients and clean, fresh perfumes have been used to create products with an impressive cleaning performance. The range has been produced with a sensible approach and consideration to environmental issues and covers all significant sections of the daily cleaning schedule. Products include the EC2 DEGREASER, EC4 SANITISER, EC6 ALL PURPOSE, EC7 HEAVY DUTY and EC9 WASHROOM.
Under or over dosing can reduce the efficiency of a product, as well as increase its cost in use, so accurate, simple dosing is key. Each 1L e:dose bottle is clearly labelled with pictorial instructions and the robust 10ml dosing cap ensures the right dose is ready in seconds.
OTHER ARTICLES IN THIS SECTION