ARTICLE
Fruity flavours
12 April 2018
Orange-Maximum is the latest product to join the new Greyland Premier Range of cleaning concentrates suitable for a wide range of janitorial and industrial applications.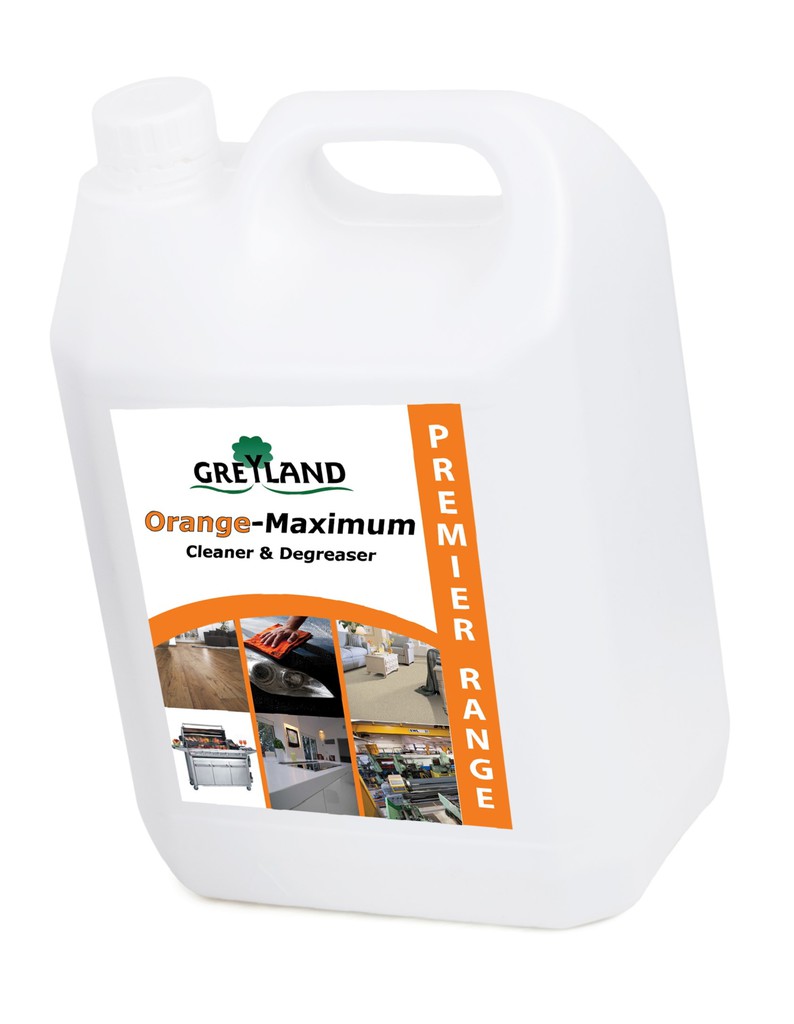 Effective on PVC, it is strong enough to remove grease and oil from machinery and heavy deposits from cooker hoods and ducting, but when diluted, it is mild enough to also use on fabrics. Dilute Orange-Maximum up to 1:200 to clean carpets and upholstery, as well as hard surfaces such as floors, walls and countertops. For best results, use with a micro-fibre cloth. Orange-Maximum is low-foaming and rinse-easy, with a fresh citrus aroma, yet is truly powerful where it matters - removing grease and grime.
The Premier Range also includes Green-Maximum Biological Cleaner, Cherry-Maximum Extraction Carpet Cleaner, Blu-Maximum Highly Concentrated Multi-Purpose Cleaner, Lemon-Maximum Floor Gel, Purple-Maximum 4-Way Toilet Descaler, and Biological Urinal Blocks.
OTHER ARTICLES IN THIS SECTION