ARTICLE
Making mechanics work at sea
25 June 2015
On a factory floor nothing must go wrong. The same was true for the Team SCA boat in the Volvo Ocean Race, which passed the finish line on 22nd June. That's why global hygiene brand Tork, together with Team SCA, made sure the best industrial wiping and cleaning products were used on board.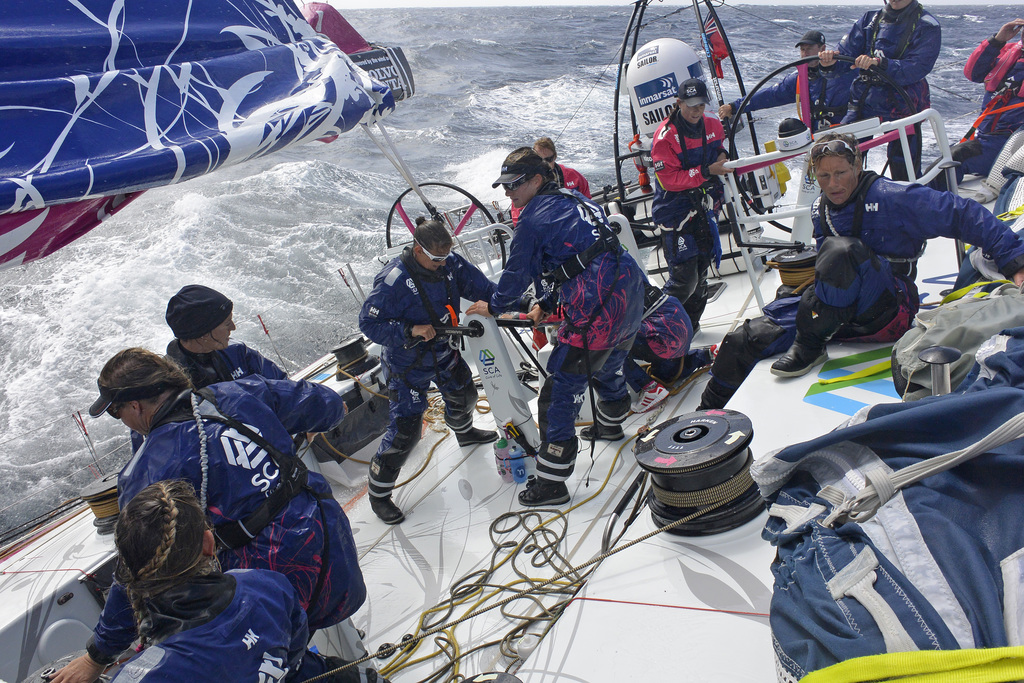 The most difficult leg of the Volvo Ocean Race was from Auckland, New Zealand, to Itajai, Brazil. Team SCA had to sail across the southern ocean fighting winds up to 40 knots and waves as high as the Great Wall of China during the trip.
The engine is the most important part of the boat since it controls the vessel's hydraulic system which is key for the overall race performance.
"If something goes wrong in a factory you lose time and money, whereas on a boat you lose time and miles," said Team SCA crew member Liz Wardley. "We needed to use the best products available to be prepared for any kind of mechanical issue."
As in any manufacturing industry environment, the technical performance of the boat needs to be in perfect condition every minute of every day. The boat has more than 200 parts and a specific oil or grease needs to be used on each.
"The technical challenges of the race are very much like those of the manufacturing industry," said SCA product manager Rachel Thompson. "As a global supplier to heavy industries we have applied our expertise to ensure the best products are used for the toughest jobs on board."
Two Tork products that are usually used in industry facilities where performance and absorption capabilities are essential were used to support cleaning, maintenance and repairs in the mechanic and hydraulic areas on board.
Tork Surface Cleaning Wet Wipes were used to clean surfaces and oil spills in the mechanical areas of the boat. The high-performing wipes are tough on stains but easy on the hands. They are developed for convenient and efficient cleaning when no water is available. The fact that no additional water or cleaning chemicals need to be used also saved valuable time and effort in critical situations for the team.
Tork Industrial Cleaning Cloths are soft and flexible cloths that are easy to use in tight spaces and suitable for cleaning oil and grease in the engine room. The cloths feature exelCLEAN technology which provides impressive absorption capabilities. The cloths have replaced the cotton rags that were previously used since they are lightweight, more efficient and require less storage space. They also work well with most solvents and are approved for food contact.
OTHER ARTICLES IN THIS SECTION