ARTICLE
Sight for sore eyes
27 April 2015
To help reduce the risk of eye injury in the workplace, it is important that appropriate safety eyewear is worn that offers the correct level of protection for the job.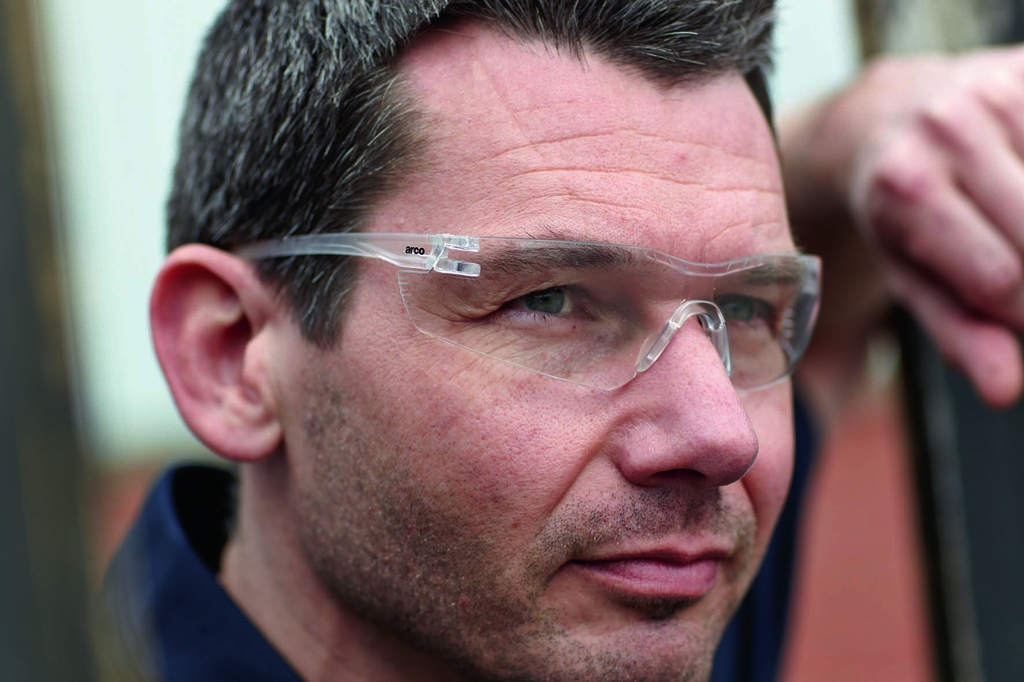 Launched in this year's Big Book catalogue, Arco's new range of safety spectacles incorporates the latest in eyewear technology offering all round protection in potentially hazardous workplace environments.
Arco's comprehensive range of high quality safety eyewear now includes the new Arco Tundra, Mistral, Strata and Zephyr safety spectacles. Each frame has been ergonomically developed for a secure, comfortable and stable fit, taking different face shapes into consideration. Each has also been marked in compliance with the European Standard EN166 on eye safety. This is also a number of anti-scratch and anti-mist coated solutions available in the range.
Ergonomic design features incorporated into the new Arco frame designs include the addition of an adjustable soft nose bridge to take weight off of the face, three step side arm adjustment for optimum fit, the option to include an elasticated headband when working at height and a stylish wrap around design. This enables workers to focus on the task at hand and increases user acceptance of eyewear protection.
Arco also offers independent expert advice on the selection and use of safety eyewear for various workplace applications.
OTHER ARTICLES IN THIS SECTION