ARTICLE
Backpack & heads
06 February 2015
SpaceVac, the high level pole cleaning system, is launching an easy-to-use, portable unit operated by a ProTeam backpack.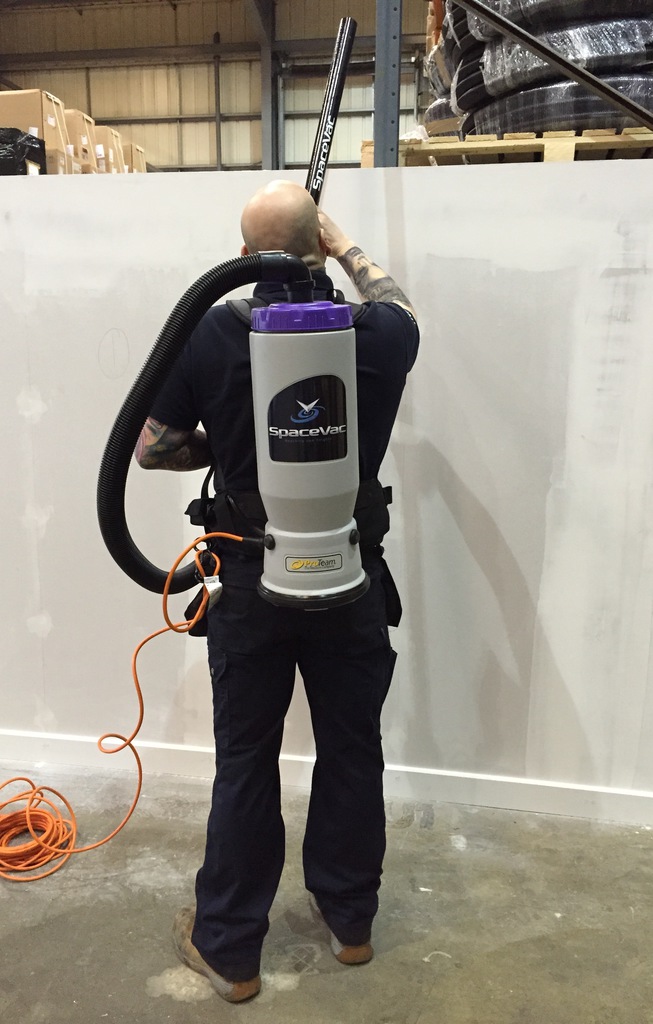 This development enables SpaceVac operators to walk between machines without trailing a traditional vacuum.
This model will clean up to 929 square metres an hour and comes with a 5.7litre HEPA (High Efficiency Particulate Air) filter system to trap smaller allergens. It has a high powered motor and multi-level filtration system to remove the smallest particulate down to 1 micron. The comfort harness enables the backpack to rest on the operator's hips making it less tiring to operate than traditional vacuums.
The unit will be launched at the Cleaning Show along with a lightweight aluminium head with a special locking system for either 50mm or 38mm tools. There are two other interchangeable tools supplied as standard – a spike and a crevice nozzle for narrow openings. Neither have any plastic parts.
OTHER ARTICLES IN THIS SECTION