ARTICLE
Hands-down winner
21 October 2014
Children at St Ives Nursery in Cambridgeshire have won a prize in an international competition organised by Diversey Care, a global leader in cleaning and hygiene.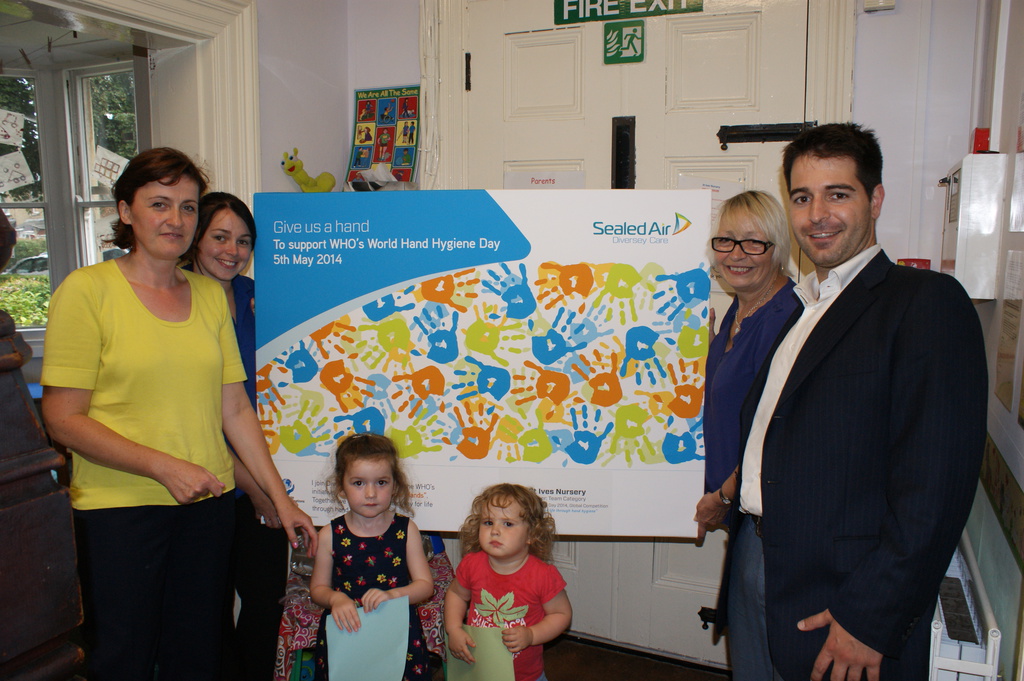 Twenty-five children, aged three to five years old, submitted a collage that incorporated their own hand prints and photographs of them washing their hands in response to a call for pictures or designs that followed the theme of "creating a better way of life through hand hygiene".
The judges selected the entry from hundreds received from around the world in the competition organised by the company as part of its support for the World Health Organisation's annual hand hygiene day. They were impressed by the way the children had combined a unique design with an everyday activity to learn about the importance of hand hygiene. Representatives from Diversey Care presented the nursery with prizes including games and activity kits when they visited St Ives during August.
"It's absolutely wonderful to have won this prize," Jean Vine, owner of St Ives Nursery said. "We teach the children about the importance of hand hygiene from a very early age as part of the Early Years Foundation Stage. They created a special design and were very excited when they heard they had won a prize."
St Ives Nursery looks after children from birth to five years. They are encouraged to wash their hands regularly, especially before eating and after going to the toilet. They also learn why this is important to help stop them becoming poorly. By the time they are three years old they are able to wash their hands independently.
Victor Cegarra, global project and portfolio manager for personal care at Diversey Care, said: "When you visit a nursery like St Ives you realise how important it is to focus on hand hygiene from the very beginning, and the multiplier effect that hand hygiene education brings back to the community in the short and long term."
OTHER ARTICLES IN THIS SECTION