ARTICLE
Disinfectant in demand
15 August 2014
The current outbreak of Ebola in West Africa has seen a sharp increase in demand for specialist chlorine based disinfectant cleaners, according to GV Health, a British supplier of chlorine disinfectant cleaners to the NHS.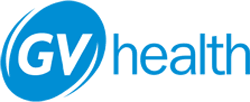 Record levels of enquiries have been received from healthcare organisations based in West Africa as well as from health authorities and laboratories in other parts of Africa, the Middle East and Asia concerned about possible transmission of Ebola Virus Disease (EVD) by those travelling from the affected countries.
Unlike domestic chlorine disinfectants, healthcare grade chlorine disinfectant cleaners are usually supplied in solid tablet or granule form, making them safer and easier to transport and store as well as being more economical. The advanced formulation of GV Health SoChlor offers faster virus 'kill times', broader efficacy, low odour and less residue, making it more attractive to specialist users. SoChlor is also available in a range of emergency bodily fluids spill cleaning kits and packs.
OTHER ARTICLES IN THIS SECTION