ARTICLE
Grade One enjoy the soothing effect of Templa CMS integrated cleaning software
02 June 2014
Stephen Corrigan, MD of Grade One Commercial Cleaning, outlines why cleaning contractors should consider the business benefits of integrated management software.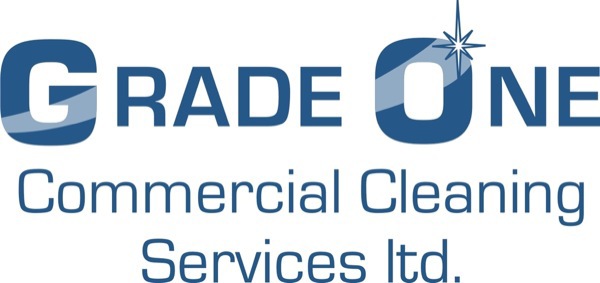 Grade One Commercial Cleaning – Fact and Figures
Started trading: 1995
Annual turnover: £4.5m
Staff: 425
Services: Daily office cleaning, window cleaning and full FM support
Operational area: London and South East
The challenge
Stephen explains: "Critics often label the cleaning industry as slow on the uptake when it comes to IT, but that hasn't been the case at Grade One. We were early adopters of business software in 2000 when we licensed Target Control for our pay and billing. In 2006, when we needed more technical support for our growing finance and admin team, we switched to Sage for accounts and payroll. Then in 2012 we decided that Sage was no longer the right software for a cleaning company.
Five key reasons why we had to change
Off-the-shelf packages just don't cater for the idiosyncrasies of contract cleaning. For example Sage finds multi-site operations tricky. It won't accept that cleaners work across different sites or cover for each other, and it can't tell you if your monthly payroll is going to be on budget before you release it.
Most packages are only designed for one business function. To monitor contract costs and profitability at any level requires you to download data from each package and combine it onto a spreadsheet for analysis.
Cleaning is all about contracts. Data on over a dozen aspects of each contract needs to be stored and updated, usually in different places, as the contract changes. So as a contractor you are forever updating information in different places and transferring it from one system to another to carry out simple tasks like ordering and recharging consumables, or completing and invoicing variation work.
Standard software programmes do not let you schedule changes to contracts in advance. You have to keep a manual record of items like future variations to contract, annual price uplifts or budget increases to ensure they are implemented on time.
No software we had heard of included a built-in sign-off system that would allow a request to be electronically sent up the line for authorisation. All our sign-off procedures were paper-based.
All in all we felt that the further growth of our company was being hindered by the lack of an integrated software solution. All we could foresee was increased administration and paperwork as our turnover and number of contracts increased.
A one stop solution to the problem
We wanted a single system to manage all our business processes and after speaking to existing users chose Templa CMS, an integrated contract management system. The benefits are very tangible:
| | |
| --- | --- |
| Templa CMS feature | Benefit to Grade One |
| One central contract database integrated with accounts and payroll | We only key in contract data to one system |
| In the payroll module timesheets are viewable online in real time | Our area managers can amend payroll from their laptops subject to sign-off |
| Payroll module configured for Auto Enrolment | Sets us up for pension compliance |
| Rechargeable consumables pre-loaded to the system at the right mark-ups | No danger of us failing to charge or charge incorrectly |
| 'Workflow' electronic authorisation system | Speeds up the sign-off for requests and purchases |
| Calendar function sets a date on the system for contract activities or changes planned in advance | Changes happen on time without the need to keep manual records |
| Quality auditing module | Audits can be tailored and scheduled to our clients' requirements |
| Customer service module | An automatic record is kept of all client interaction |
| Password protected client portal | Our clients can view selected contract documents online |
| Budgeting and analysis on any cost or revenue stream at any level of the company | We can view pay against budget before release and have far better visibility of margins |
| Mobile App | Our field managers spend less time in the office and more time with staff and clients |
The result?
Our company spends far less time on administration and we make far fewer mistakes. From a financial angle we are on top of payroll, our biggest cost centre, and we no longer fail to invoice for work done or product or services supplied. From a customer service angle, we are able to focus more time on our staff and our client relationships. Our staff are happy and we have invested in a system that will see us profitably through the next ten years."
OTHER ARTICLES IN THIS SECTION