ARTICLE
All in one floor machine
31 July 2013
In minutes, Kaivac's all-new OmniFlex system can be transformed into an automated floor machine rivalling the performance of an autoscrubber – at a fraction of the cost, says the company.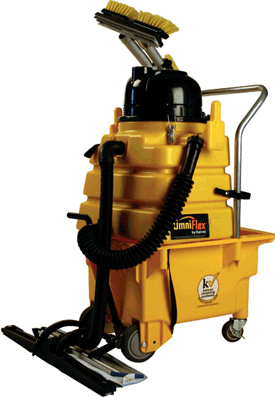 The OmniFlex AutoVac system is, 'a simple, straightforward, and effective way to clean floors'. Certified by the US National Floor Safety Institute, the AutoVac system is great for high-speed floor cleaning on all types of floors. It is easy to operate and easy to transport, making it suitable for building service contractors travelling from one location to another.
Please contact the company for more information.

OTHER ARTICLES IN THIS SECTION